Tech pros make the most of the 'gig economy'
Younger IT workers are increasingly choosing independence over full-time employment. Is the 'open talent economy' right for you too? Three 20- and 30-somethings share their experiences.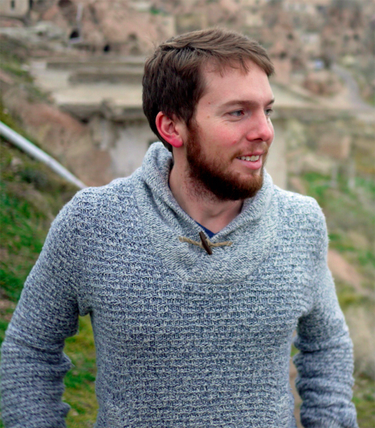 UI/UX programmer Erik Kennedy says he makes money at about the same rate as when he worked at Microsoft, but as a freelancer, he's able to take significant time off for travel.
Although Microsoft was a good employer, Kennedy says, he felt stifled by the atmosphere of a large company. He wanted to pick his own projects. "Hypothetically, my boss's boss's boss's boss's boss could make a decision that could affect what I did on a day-to-day basis," he explains. "I wanted a little more freedom and was willing to take a little more risk."
The inherent insecurity of freelancing means that it's not suitable for everyone, says Kennedy. "You kind of 'lose your job' every two to six months" as projects turn over, he says. "If you can handle that, then it's a great deal."
The area in which Kennedy specializes -- UI/UX (user interface, user experience) -- is in high demand, which lessens his risk. Based in the Seattle area, Kennedy works mostly for startups and nonprofits, with a few name-brand technology companies like Amazon in the mix for variety.
So far, two and a half years in, Kennedy's been happy with his decision. "I make money at about the same rate [as I did at Microsoft], but I've taken off more time for travel since becoming a freelancer," he says. He even got married last year, after which he and his bride travelled the world for eight months. "It's such a millennial thing to do, and we would have never been able to do that if I had a full-time job," says Kennedy.
Paying off the mortgage -- in your 30s
Steven Boyd, 33, went freelance in 2011 after working as a developer in a series of full-time jobs. At one employer he learned SketchFlow, a part of Microsoft's Visual Studio, and now specializes in it. "At first I was scared" to go independent, Boyd admits. "I felt that I needed that stability you get from a full-time permanent position." But then he realized that security was an illusion. One startup where he worked couldn't make its payroll one month. He was tired of being assigned projects, rather than choosing his own, and felt underappreciated.

SketchFlow developer Steven Boyd feels more appreciated as an independent contractor -- and he's paid off the mortgage on the family home.
Today, he picks his own projects and clients (which range from large corporations to startups and nonprofits), works when he wants to and by his estimation is financially secure. In fact, he makes much more money than he did at his previous positions, which topped out at $110,000 a year. "And I had to really negotiate hard for that." In 2013, he made close to $250,000, but "worked way too much," he says. In 2014, he scaled back to working 30 hours a week and still earned $180,000.
Previous Page 1 2 3 4 5 Next Page