Tech pros make the most of the 'gig economy'
Younger IT workers are increasingly choosing independence over full-time employment. Is the 'open talent economy' right for you too? Three 20- and 30-somethings share their experiences.
He's paid off the mortgage on the family home in the Denver area, bought several rental properties and started a scholarship fund at his alma mater, Colorado State University, to encourage minority students to pursue computer science. "To be able to amass that sort of money in such a short period of time would be nearly impossible as a full-time employee," he notes.
He doesn't miss the benefits; his wife works full-time and so provides health insurance for him and their four-year-old son. Nor does he miss paid vacations -- saying he never took them anyway -- but relishes having the flexibility to take big chunks of time off when life requires it. Recently, for example, Boyd took a hiatus to care for his son for three months while their babysitter recovered from surgery.
Both Kennedy and Boyd recommend working a few years at a traditional job before trying freelancing. "I couldn't see someone coming straight out of school and being successfully independent," says Boyd. "It takes a while to learn how to deal with people and different types of scenarios." By working a traditional job first, Kennedy says, he built up a good network that he could tap for business when he went solo.
Keeping skills sharp
Independent work can be as valuable to long-term career growth as a technical degree, says Katy Tynan, author of the book Free Agent: The Independent Professional's Roadmap to Self-Employment Success. That's because freelancers are typically required to pick up new skills quickly, says Tynan, who worked in IT for 15 years. Staying at a traditional IT job for years can cause employees to lose relevance, she says. "Things tend to stay the same within an organization; you don't have to rapidly learn new things."
In many enterprise shops, "You have to jump through all sorts of hoops just to learn a new technology," says Ron Pastore, 35, who made the switch to freelancing two years ago. "You end up molded into what they need you to be, and then if they don't need you anymore, you're out there in the market with limited skills," he says.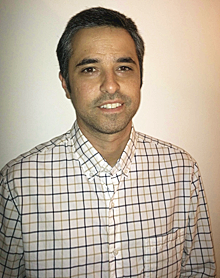 Software engineer Ron Pastore works primarily with startups -- for a reduced rate plus equity. "Going back to traditional employment would be my worst-case scenario," he says.
Pastore has no college degree, but excelled in programming at an early age. He worked as a software engineer in various full-time positions for 10 years, but ultimately wanted more flexibility and felt limited by traditional employment, he says.
Married with two children, the Rockland, N.Y.-based Pastore says he is more secure financially today than before, because he's not depending on one source of income. He estimates he makes 15% to 20% more today than he did at corporate jobs, "though this is not an apples-to-apples comparison," he says. "I work mainly with startups, at a reduced rate plus equity." He also works many fewer hours than he did as an employee and says he has no trouble finding clients.
Previous Page 1 2 3 4 5 Next Page