The Apple Watch and other wearables face 3 big hurdles
Really scary' data privacy worries should concern all users.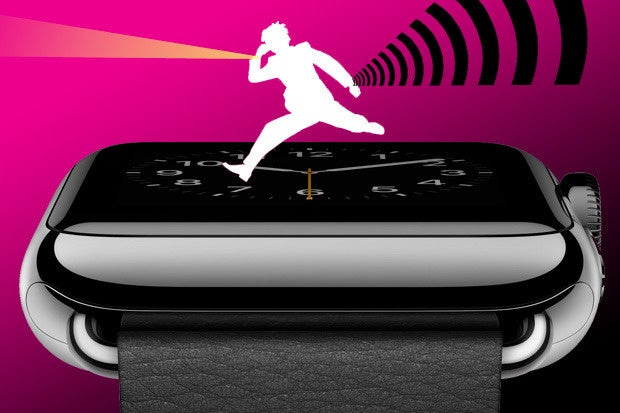 While the Apple Watch has fostered wider interest in wearables, its arrival has also prompted renewed questions about how valuable wearables are and how much they could undermine privacy.
At its World Wide Developer Conference (WWDC) next week, Apple could provide a glimpse at how its latest invention has done since Apple Watch sales started in April. Apple is also widely expected to add rewards capability to Apple Pay, its mobile payment service that works with recent iPhones and the Watch.
Yet, several analysts said their opinion polling shows that users, especially in the U.S., don't care that much about making mobile payments from a smartwatch or even a smartphone.
To address an even more basic concern: Analysts question whether users really need or want a $349 (or much costlier) smartwatch that functions like a mini-computer (usually when connected to an expensive smartphone), when they might be perfectly happy with a much cheaper $100 fitness band from Fitbit or even something less expensive from Xioami.
New IDC data supports Fitbit's value
IDC on Wednesday released wearable market data from the first quarter of 2015 showing that Fitbit far outdistanced other wearable device vendors, shipping 3.9 million of its new Charge, Charge HR and Surge devices, its older Flex wristbands and two clip-on models.
The total wearables market was 11.4 million devices, IDC said. After Fitbit, the other top vendors in descending order are were Xiaomi, with 2.8 million devices; Garmin, with 700,000; Samsung, with 600,000; Jawbone, with 500,000; and all others combined, 2.9 million. (The Apple Watch didn't go on sale until after the first quarter ended.)
IDC analyst Ramon Llamas said in an interview that the Fitbit's success can be attributed to low prices, usually starting at about $100, but also to its clear focus on fitness, from casual exerciser to the committed athlete.
Fibit's prowess has bearing on the overall value of the smartwatch market, which includes one of the oldest smartwatch makers, Samsung. Samsung finished in fourth place even though it started selling smartwatches in 2013 and now has five Tizen-powered Gear smartwatches and the Android Wear-powered Gear Live. Other Android Wear smartwatch makers like Motorola (Moto 360) and LG (LG G Watch) didn't break into the top five, IDC found.
Xiaomi of China landed in second place for the quarter with its Mi Band, a smart bracelet that sells for just $20 on Amazon and links to various iPhones and Android phones.
Against that backdrop, analysts see three big dilemmas facing smartwatches and other wearables.
How valluable are wearables to users?
The consumer value of smartwatches, even Apple Watch, is still unproven.