The coolest headphones of CES 2015
This year's crop of headphones are multi-taskers.
The headphones we saw at CES 2015 were smart, connected, and packed with technology: There were headphones that could measure your heart rate, stream music from incredibly long range, allow you to hear ambient noise, and almost anything else you could imagine.
Here are the models we found most notable.
Urbanears Plattan ADV Wireless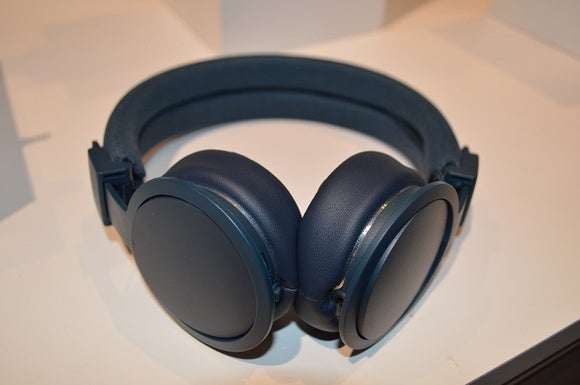 Urbanears prides itself on being able to fully incorporate its headphones into your lifestyle, so it's no surprise that they're cutting the cords on their popular Plattan ADV headphones. The new Plattan ADV Wireless headphones have Bluetooth 4.0, eight hours of battery life, and a fancy swipe interface located on the left ear cup so you can control your music sans remote.
The swipe interface is a bit more practical than JBL's gesture-based control system, since you still have to actually touch the ear cup in order for your gestures to register. Swipe gestures are simple and intuitive: Swipe forward to go forward a track, backward to go back a track, up to increase the volume, down to lower the volume, tap once to play/pause/answer a call, and tap twice to hang up a call.
The Plattan ADV Wireless headphones still have the features that made the original Plattan ADVs popular, including a removable, washable headband and an audio-out "ZoundPlug," which lets a friend plug into your headphones and hear what you're hearing. These wireless lifestyle headphones will launch in 10 different colors in June 2015 for $100.
Skullcandy Grind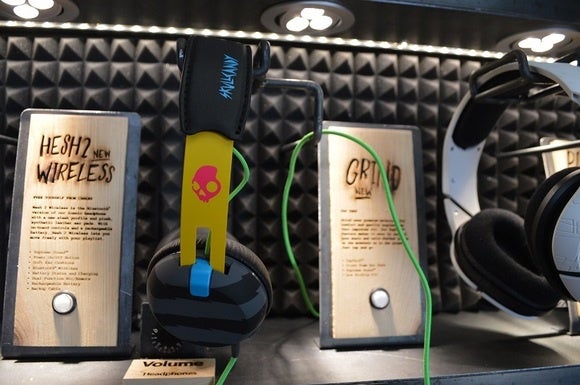 Comfy, high-quality, on-ear headphones are difficult to find at an affordable price point, but Skullcandy's got you covered. The company's latest on-ear headphones, called Grind, will debut in Q1 for the impressively low price point of $60. While these headphones don't feel particularly premium, they're lightweight and very comfortable to wear, whether on your ears or around your neck.
Grind feature a foam-padded aluminum headband, with padding placed specifically so as not to put pressure in the wrong places. The headphones' ear cups don't fold or swivel inward, but they do pivot just enough to give each person a customized, comfortable fit. Grind comes in Skullcandy's traditional bright, flashy patterns and colors, so they're a fashion statement as well as a means of listening to your music or taking calls.
These headphones do offer Skullcandy's "Taptech" technology, which is a physical multi-functional button on one of the ear cups. With this button you can make and take calls and also control your music without needing to fiddle with a remote or perform fancy swiping gestures.
ONvocal Mix360