The coolest headphones of CES 2015
This year's crop of headphones are multi-taskers.
ONvocal says its Mix360 headphones aren't just headphones, they're a "hearable" device. In case you're wondering, "hearable" is a mash-up of "hear" and "wearable."
Kitschy branding aside, the Mix360s are actually pretty nifty. These wireless headphones allow you mix sounds from three different sources: Your music, the ambient noise around you, and the sound of your voice. This means you can create your own custom sound audio input, depending on what you're doing and where you are.
If you're sitting in an airport waiting for your flight, you can mix music and ambient noise to ensure you don't miss your boarding call while you're listening to tunes. If you're taking a phone call, you can mix in the sound of your own voice to make sure you're not yelling at the person on the other line.
The Mix360s aren't the only headphones that allow you to mix in ambient noise, but they're the only headphones I saw at the show that let you hear the sound of your own voice. The Mix360s have a neckband that holds the battery and the microphones, and wired earbuds that travel from the neckband to your ears (the system is Bluetooth, but wires still connect the earbuds to the neckband). Interested? They're taking preorders now, and the final product will start shipping this year for $349.
SMS Audio BioSport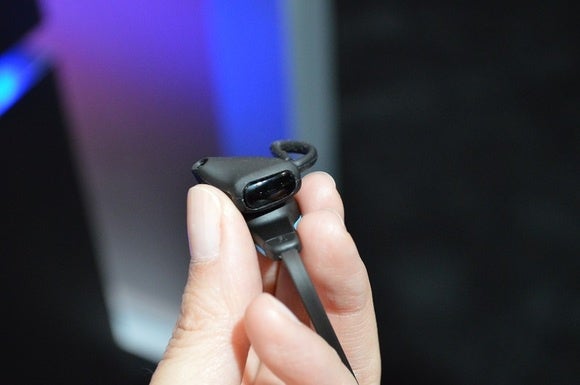 There are plenty of sports headphones on the market, but SMS Audio's new BioSport in-ear phones are among the few that can also monitor your heart rate. The BioSport earphones, which by SMS Audio developed with some help from Intel, use optical sensors that can see the change in your blood cells and accurately determine your heart rate with the help of an algorithm. According to the company, the ear is actually a great place to track your heart rate, because it's dark and it's not subject to a lot of movement (unlike your wrist).
The BioSports don't need to be charged, they use your phone's battery to power their fancy light sensors (which don't require a lot of juice, so you'll barely notice a difference in your phone's battery life). The phones work with apps such as RunKeeper (and soon, MapMyFitness). You can purchase them now for $149.
Plantronics Backbeat Pro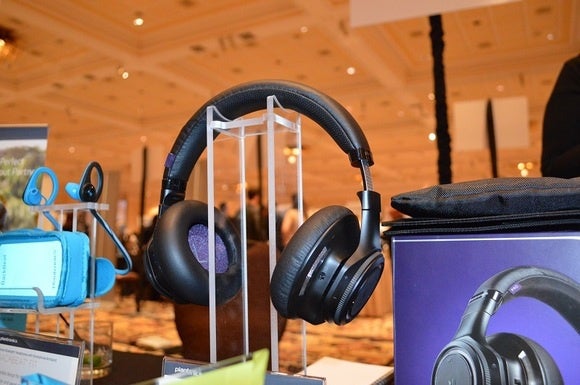 Bluetooth headphones are about as common at CES as neon signs in Vegas, but Plantronics' wireless Backbeat Pro Bluetooth headphones are anything but common. They're outfitted with a Class 1 Bluetooth radio that gives them incredible range--up to 330 feet. The only problem is that they need to be paired with a Class 1 Bluetooth device to achieve that range, and most smartphones and tablets use shorter-range Class 2 Bluetooth radios.