The coolest headphones of CES 2015
This year's crop of headphones are multi-taskers.
But the Backbeat Pros are impressive headphones even if you can't take advantage of the range. They have active noise canceling, they can mix ambient noise in with your music, and they deliver 24 hours of continuous wireless streaming. The plush headband also has built-in sensors so it knows when it's being worn. Take these headphones off, and your music will automatically pause until you put them back on again. The Backbeat Pros are available now for a relatively affordable price point (considering the features) of just $250.
Muzik "smart" headphones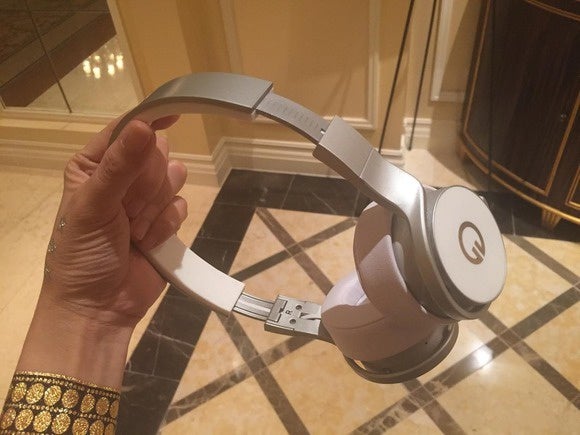 Muzik says it produces the world's first and only "smart" headphones. They're outfitted with capacitive touch buttons that you can program to tie into your favorite social apps. Tap a button to share the song you're listening to with a friend, or create an update on Facebook or Twitter.
Social-media connections aren't the only thing that makes these headphones "smart," they also have built-in proximity sensors and an accelerometer that enables you to control the headphones with gestures. The supported gestures are closer to Urbanears' swipe gestures than JBL's air gestures. The Muziks are available now, in black or white, for $299.
Previous Page 1 2 3