The opposite of Apple: A Mac user's weird experience buying a PC laptop
John Moltz bought a PC for his son. Darn kids and their video games.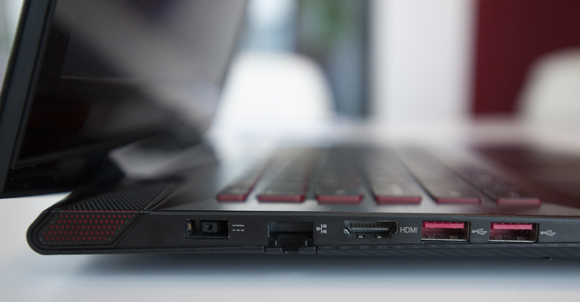 So, I bought a PC.
Like a lot of long-time Mac users, I expect, I had never purchased a PC. I've used a lot of them in the workplace, which is why I use Macs at home. It's not that they don't work, it's just that I don't like them.
Technically, though, this PC was for my son. My son is "into gaming," which is the nice way of saying that he's at an age where he'd sit and stare at a video screen until flies started swarming over him if his parents didn't put a stop to it. When it came time to replace the aging and falling-apart MacBook he had been using, he indicated that, for a variety of reasons, he wanted a Windows computer this time. It happens. His two best friends have PCs and developers of mods for his favorite game, Minecraft, often make Windows-only installers that make the installation process easier.
Normally, I'd protest, but I think he's old enough to make his own mistakes. The burned hand teaches best, I always say (yes, my hands are covered in burns, what's it to you?). So, having agreed to sacrifice my principles (again), my big question was "Who sells a decent PC laptop these days?"
I asked around on Twitter and did some research on my own and found there wasn't really a good answer. Razer makes some nice gaming laptops that match Apple's hardware quality, but new units start at $2,200. I wanted a quality product, but my son spilled a glass of juice on a keyboard once. That's a little rich for the juice-spilling demographic.
The next best option seems to be Lenovo. Lenovo has been rising steadily up the sales charts (via Daring Fireball) and is widely regarded as one of the more successful players.
The purchase experience
Which is maybe more impressive when you see how convoluted its product lineup is. Where Razer has all of two current models, Lenovo has 20. Pay a visit to its web store and try to figure out which laptop is the right one for you. Devices are divided into Professional, Entertainment & Gaming, and Student, because students would certainly not be interested in entertainment and/or gaming. The Professional category has eight different lines, each one of which comes in multiple configurations. The ThinkPad E line is described as "Stylish & Affordable Productivity" while the ThinkPad L is "Affordable, All-Purpose Productivity" (style is clearly at odds with all-purpose productivity). Some categories allow a touch-screen option, some don't. Some have hinges that turn around, some don't.