The TiVo Bolt DVR is all about saving you time
TiVo's new box is much pricier than a standard cable-company DVR, but aims to be better at skipping commercials and streaming videos. It will interest cord-cutters, too.
Just a couple caveats on the app front: Hulu won't be available at launch, as the company is still preparing an HTML5 version of its TiVo app, and discussions are still ongoing with Amazon about supporting 4K video.
Built-in streaming
The other big improvement in TiVo Bolt is its built-in transcoding support, which lets users stream their recordings to TiVo's website and mobile apps. Previously, this required one of TiVo's more expensive Roamio Pro boxes or a $130 TiVo Stream accessory. At launch, TiVo will support one stream at a time on the same Wi-Fi network, and it will allow two streams starting in November. Out-of-home streaming and downloads are coming in the first half of 2016.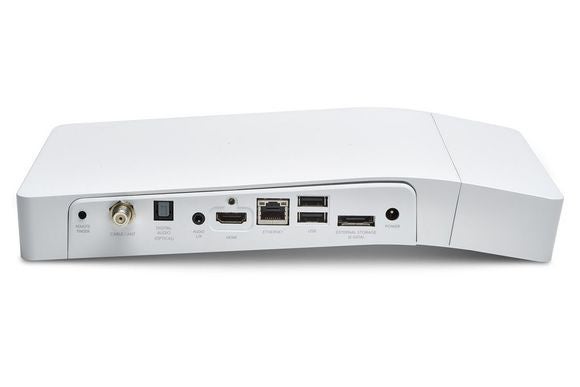 You will be able to stream recordings from the Bolt to an Amazon Fire TV There's no word on whether TiVo will launch apps for other TV media steamers, such as Apple TV or Roku. If you want to watch recordings on other TVs without mirroring your phone or laptop display, you'll need a $150 TiVo Mini box.
Beyond those big-ticket features, it sounds like TiVo Bolt will be a faster, more capable DVR overall. It has a faster processor than previous models, with more RAM; 802.11ac Wi-Fi, MoCA 2.0, and Gigabit ethernet; and it will support Bluetooth remotes in the future (the bundled remote uses an RF4CE radio instead.)
In addition to supporting cable (via a CableCARD slot behind a bottom panel), cord cutters can use the TiVo Bolt with over-the-air broadcast antennas. TiVo won't say whether it'll release a cheaper antenna-specific model down the road, as it did with the Roamio OTA.
The official spec sheet comparing TiVo Bolt to older Roamio models is below: