The Windows 10 vs. Chrome OS battle means it's a great year to buy a PC
Consumers will benefit from the competition: Cheaper Windows machines will try to keep people from straying to Chromebooks, and people who skipped Windows 8 will have a new crop of Windows 10 machines waiting for them.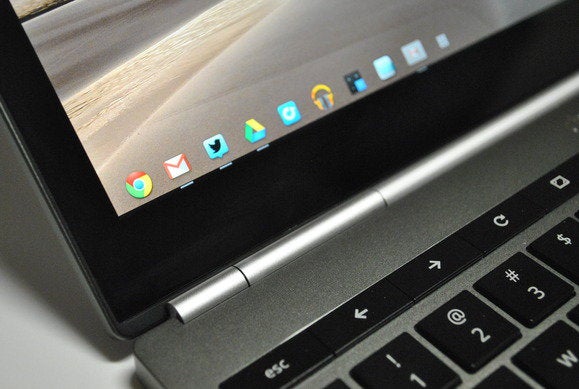 Laptops with Microsoft's Windows 10 will be in a heavyweight bout with Chromebooks for market dominance later this year, but no matter who wins, PC shipments will benefit from the clash.
Worldwide PC shipments are expected to decline by a lower-than-expected rate of 3.3 percent this year, and fall by just 1.8 percent in 2016, as Windows 10 and Chromebooks help stop years of bleeding in the PC market, IDC said on Monday. Shipments declined by 4.7 percent last year when compared to 2013.
The release of Windows 10 could appeal to businesses that want to upgrade PCs but passed on the maligned Windows 8, said Jay Chou, senior research analyst at IDC.
Windows 10 addresses many of the complaints aimed at Windows 8, and its preview version has received positive reviews, Chou said.
The OS could do well in the U.S. market, but it's hard to project if consumers will immediately upgrade PCs, Chou said.
A lot depends on whether Microsoft offers the OS as a free upgrade or charges for the OS. If Windows 10 is free, people may choose not to upgrade hardware, Chou said.
Lenovo and Dell have already issued ringing endorsements for Windows 10, saying customers are anxious to upgrade to the new OS especially after the controversial Windows 8. One of the appeals is the return of the Start menu, and a stronger focus on the desktop.
"Microsoft has the home court advantage, with the installed base," Chou said. "If Microsoft can help PCs be price competitive, then there is this home-court advantage to maintain Windows share."
But Windows 10 faces a challenge from Chromebooks, which are low-cost laptops with Google's Chrome OS. Chromebooks are gaining strength, and helped PC shipments during the fourth quarter last year. Chromebooks were popular with students and consumers during the holiday shopping season, and will increase their appeal as more people move to Web-based computing.
Worldwide PC shipments totaled 80.8 million units during the fourth quarter, declining by just 2.1 percent compared to the same quarter last year. Of all PCs, laptops accounted roughly 50 to 55 percent of all shipments, of which 4 to 6 percent were Chromebooks.
Many Chromebooks cost under $250 and are packed with features, which makes them attractive, Chou said.
"A lot of times the build quality is better than the netbooks we saw years ago," Chou said.
Microsoft is trying to battle Chrome OS through a series of low-cost laptops and desktops that run on Windows 8 with Bing, which is licensed at no cost to PC makers. The low-cost laptops have minimal storage and are mostly for people who don't need heavy computing resources, and mostly use them to surf the web, do social media and store files online. HP sells Windows-based Stream laptops and an all-in-one starting at under US$200.