Use apps to turn your Twitter feed into a spoiler-free zone
Are the people in your social media sphere yammering on about House of Cards or the Winter Olympics before you've had a chance to watch?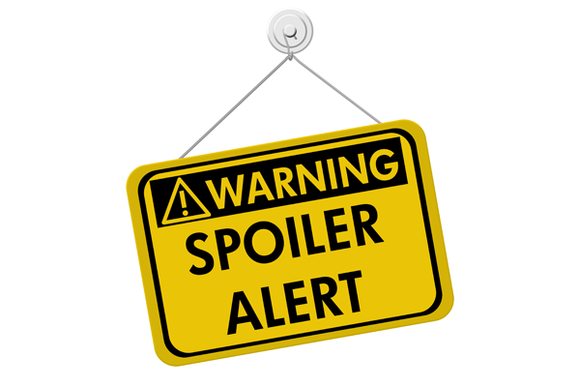 Another season of House of Cards has begun streaming on Netflix, which means another 13 episodes of thrilling to Frank Underwood's machinations—and assiduously avoiding spoilers on your assorted social networks from people who've managed to binge-watch the show before you.
You don't necessarily have to spend the next few days scanning Twitter or Facebook while peeking through your fingers, lest you spot any plot details you'd just as soon keep under wraps. A few developers have taken the world's "No spoilers please!" requests to heart, producing apps that filter out plot twists and sports scores from your social media feeds.
I've been trying out an app called Spoiler Shield, available for both Android and iOS, during the Winter Olympics so that I can remain blissfully unaware of results from Sochi until NBC deigns to show me the tape-delayed action here on the West Coast. And while Spoiler Shield has a definite appeal for sports fans who'd like to keep the score of that game they're DVRing under wraps—in addition to Olympic results, the app lets you filter out NFL, MLB, and NBA tweets and Facebook posts that mention specific teams—the app has plenty to offer spoiler-sensitive TV fans as well. A recent update brought the number of shows filtered out by Spoiler Shield to around 50; in addition to House of Cards, you can also choose to remain ignorant about the goings-on with American Idol, Game of Thrones, True Detective, and more. A forthcoming update promises to add Academy Award filters before the March 2 Oscars ceremony.
Spoiler Shield is pretty easy to set up. It's simply a matter of scrolling through the assorted categories, and toggling on the switches for whatever you'd like to remain in the dark about when perusing Facebook and Twitter. You then view modified versions of your social media feeds through the app. Spoiler Shield's makers say the app uses a proprietary algorithm to filter out unwanted details on the shows and sports you've selected. A yellow and blue shield pops up in your timeline covering any potential spoilers; if you just can't bear the suspense, you can double tap that shield to dismiss and learn the horrible truth about the women's skeleton results.
But does it work? For the most part, yes—at least when it comes to Sochi spoilers. I saw more than a few shields pop up in my timeline, particularly when NBC's coverage began on the East Coast, still three hours from when I would be able to view highlights. That said, a few tweets managed to slip past Spoiler Shield's safeguards. The app seems unaware that curling is an Olympic event, as tweets about curling routinely landed on my timeline; other times, I think it was simply a matter of tweets not containing the magic words that would trigger Spoiler Shield's algorithm. The app has an impressive success rate, but in the spoiler game, all it takes is one ill-timed tweet to ruin the surprise.