What Facebook's Oculus Rift buy means for PC gamers
Oculus Rift's $2 billion sellout could mean some very good things for PC gaming, or very bad things for VR aficionados.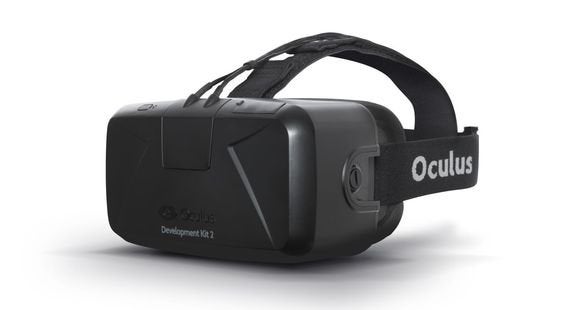 So you've heard that Facebook bought Oculus for $2 billion, and right now maybe you're feeling angry, depressed, or like there's an enormous knife sticking out between your shoulder blades. "Et tu, Oculus?" you ask, disbelieving.
But wait! Before you try lounging in a computer chair with a knife in your back, let's run down what Facebook's acquisition of Oculus could really mean for you, enthusiastic PC gamer. And nope, it's not all bad
The good
In fact, because there's been a lot of negativity about the deal out there, let's start with what potentially could go right with this endeavor.
Facebook has money, and money means the Oculus of your dreams
If Oculus's $2 billion price tag didn't already alert you, Facebook has money. A lot of money. Money which it could ostensibly throw into virtual reality research.
Oculus founder Palmer Luckey has been out on Reddit evangelizing this aspect of the partnership, and with good reason. It takes cash to scale up hardware, and Oculus has been burning through venture capital dollars for months now. A solid backer with ridiculous money to throw at VR? That's just what Oculus needs.
Cheaper, more powerful consumer Rift
Speaking of which, Luckey claims Facebook's money will help produce a cheaper, more powerful Rift when released to consumers.
"We have the resources to create custom hardware now, not just rely on the scraps of the mobile phone industry," wrote Luckey on Reddit. "This deal is going to immediately accelerate a lot of plans that were languishing on our wishlist, and the resulting hardware will be better AND cheaper."
If Oculus had stuck to its original Kickstarter funding money, any consumer-grade Rift would've been hobbled by market realities.
More partnerships with developers
I'll admit I was excited when Oculus secured EVE: Valkyrie as an exclusive launch title. It made the Rift feel like a viable platform with an actual release date in mind—like something that would come to market sooner rather than later. With the new deal, Oculus potentially has more money to throw at developers and convince them to make great titles.
"We're going to focus on helping Oculus build out their product and develop partnerships to support more games," wrote Zuckerberg in a statement post-acquisition. Virtual reality needs more games of the same quality and polish as EVE: Valkyrie. Incentivizing developers to create those experiences could be a huge boon for the Facebook-funded Rift.
No change in plans—theoretically
All we can do is take Facebook at its word here. Both Facebook and Oculus claim this agreement will not affect Oculus moving forward—that all the milestones, the development timeline, everything will stay the same, only with more funding.