What the Google I/O schedule tells us about the future of Android
Google will push Android into virtual and augmented reality while nudging developers to embrace Material Design and lightweight apps.
Going global
Another session that caught my eye was, "Building for billions on Android." Led by a team of Android developer advocates, it's likely to include strategies for making apps work across the wide swath of Android hardware.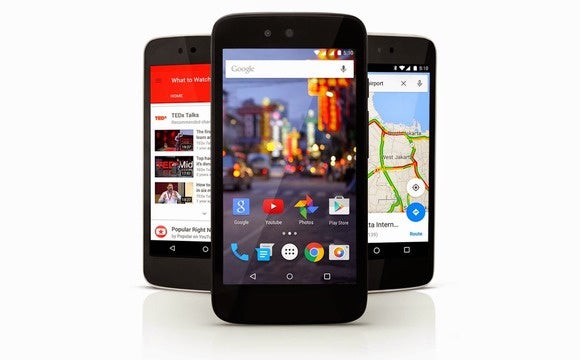 Android One is part of Google's effort to make Android the OS of choice in the developing world. Credit: Google
Google's OS is growing strongest in what's called emerging markets, places like India, China, and South American nations where many people are just now getting their first smartphone. Usually such phones are lower cost than a flagship sold in the U.S., and they're powered by Android. That's why Google sought to get directly involved with phone sales with Android One, though the program has had a mixed record.
In order for Google to keep people hooked into Android, the ecosystem needs good apps that will work well on devices that have lower computing power and Internet speed access. It's the reality for developers who want to build on the platform, and it'll be interesting to see what solutions Google offers.
Material Improvements
Material Design is nearing its second birthday, as Google first announced the design language and guidelines at the 2014 I/O conference. However, even now some apps still haven't fully embraced the look, which is probably due in part to how many mobile app developers put their initial emphasis on iOS. It also doesn't help that, as a recent App Annie report revealed, the App Store earns almost double the revenue as does Google Play despite half the number of app downloads.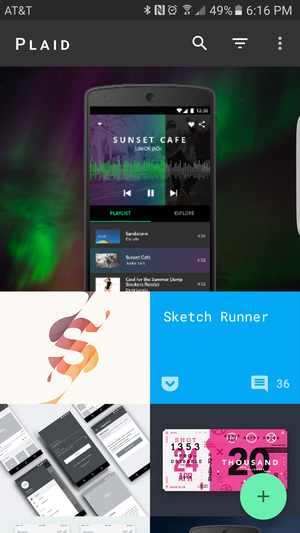 The Plaid app is all material, all the time.
Day one has two different sessions focused on design issues: "Material improvements" and "Discover the expanded material design motion guidelines." The former is to highlight all the tweaks to Material Design during the past couple of years, while the latter will give developers details on how the language has evolved.
Nick Butcher, a design and developer advocate at Google, will lead the first session. He's one of the major evangelists for Material Design, which is highlighted notably in his Android app Plaid. These sessions should also serve as a reminder that Material Design is an evolving design language, not a static textbook.
Speeding up Android apps
No one likes a slow app. Google doesn't either, and there are multiple sessions geared towards strategies for faster performance and less memory usage.
For example, a workshop entitled "Android battery and memory optimizations" is led by two Googlers who should offer good insight into this area: Ashish Sharma heads Android's Volta Team that focuses on lengthening battery life. Meghan Desai works on Android framework battery and memory management features for Google.