What to expect from Microsoft's Windows 10 event, from Cortana to new browsers
On Wednesday, Microsoft plans to unveil a consumer preview of Windows 10. Look for Cortana integration, improved notifications, a seamless new interface, new browsers and more.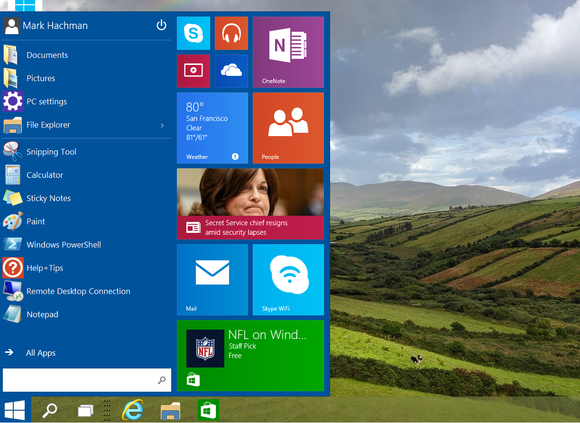 Pitching a technical preview of Windows 10 to businesses last October was the easy part. Now, Microsoft hopes to satisfy a much more fickle class of customers: consumers.
Microsoft is expected to show off a new preview of Windows 10 this Wednesday, and this time around the focus will be on features optimized for folks at home. We expect to see a PC version of the Cortana digital assistant that's already deployed in Windows Phone; more graceful integration between the desktop and mobile iterations of Windows; possibly not one, but two new web browsers; and new synergy between Windows 10 and Xbox.
Microsoft is also expected to talk about Windows Phone 10, which will tie Microsoft's Windows family even closer together. But the most important message at Microsoft's event will likely go unspoken: Windows 10 is the operating system you've been waiting for since 2012, and it will make you forget about the heartbreak of Windows 8 entirely.
"Windows 10 will become the new enterprise standard, the successor to Windows 7, a status that Windows 8 was unable to attain," Frank Gillett, an analyst for Forrester Research, told us in an email. "Windows 10 will enable Microsoft to retain its leading position in PC computing, especially in the enterprise, where the PC remains a critical work tool."
It all sounds very rosy, but Gillett is less optimistic that Microsoft will make significant inroads in the mobile space--which was the goal of Windows 8 in the first place. "While [Windows 10] will give developers the unprecedented ability to develop apps that work on PCs, tablets, and smartphones with a single application development effort, it does not show enough potential for a differentiated mobile experience that will draw developers and consumers away from iOS and Android," Gillett said.
So what exactly should we expect this week? Let's take a brief look.
Cortana, more closely tied to search and notifications
I remain unconvinced that Windows users are going to chatter away to a Cortana-enabled Windows PC as much as they do to a mobile phone. But it seems fairly obvious that Microsoft's digital assistant will touch down within Windows soon, based on the leaks we've seen.
Cortana will almost certainly take over many of the search functions within the operating system. October's Windows 10 Technical Preview adds a search box on the taskbar, basically replacing the need to flip into the Modern/Metro environment and launch a query. That search box may remain, but I'd hope Cortana will phase that out over time.
I'm especially hoping to see Cortana tied closely to Action Center notifications shared between the Windows 10 and Windows Phone platforms. I'd like to sit on my commuter train and ask Cortana to remind me of something, and have that reminder trigger pop-ups on my desktop when I get to work, along with reminders that I'd better leave now to arrive in time for a meeting, and so on. Google's Chrome browser hasn't quite delivered on this promise, but Apple's iOS is headed in that direction. What Microsoft should understand is that while a PC has your attention, it needs to make itself as useful as possible.