What to expect in iOS 9.3, in developer beta now
New features are on the way for night-time reading, plus additions to News and Health.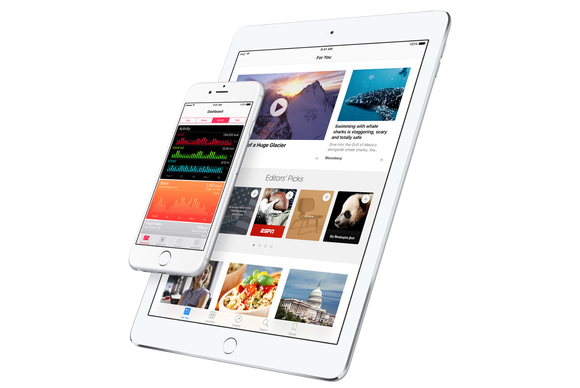 Credit: Apple
Apple released the first beta of iOS 9.3 to developers on Monday—hit up the Developer Center if you're enrolled in the program—which means users who participate in the public beta should get it shortly, perhaps this week. To whet your appetite, Apple has posted a iOS 9.3 Preview page on its website, teasing what's to come in this new dot-release for iOS 9. Let's go down the list and add a little context, shall we?
Night Shift. Many of our favorite apps, like Tweetbot, Kindle, and Instapaper, have a "night mode" because reading a bright white screen in the dark can be killer on the eyes. Apple's catching on with the all-new Night Shift feature, which works a little differently but has the benefit of being system-wide.
Night Shift doesn't change screens of black text on a white background to white text on a black background. Instead, it starts adjusting the colors shown on your iPhone or iPad screen "to the warmer end of the spectrum," cutting down the bright blue light that supposedly messes with your internal clock, fooling you into thinking it's daytime when it's not. Apple says Night Shift will automatically turn on at sunset in your location, and revert to the regular display settings in the morning—presumably it'll be optional, in case you're trying to keep yourself awake cramming for a test or something.
If this sounds familiar, that's because a third-party app called F.lux already did this, until Apple pulled the plug on the iOS side in November. F.lux is still available for the Mac for free, as well as Windows and Linux.
Notes. Apple's Notes app will get more secure in iOS 9.3, letting you set a password or use Touch ID to keep your notes under wraps. Other security-minded apps such as Evernote, Day One, and 1Password already let you use Touch ID to log in, keeping your information private without your thumbprint or a master password to unlock it. It should be a nice addition to Notes, and we wonder if Apple will extend this to apps like Mail, or even Safari, where your thumbprint could unlock your saved passwords, for example.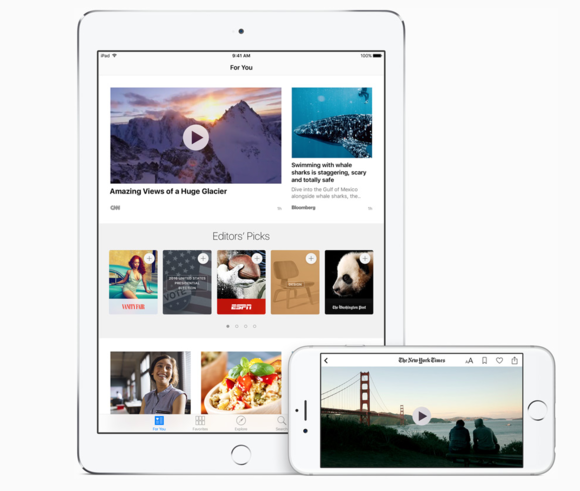 Credit: Apple
News. Apple's News app is having trouble catching on, and tweaks in iOS 9.3 aim to make it easier to use, so you'll keep coming back. Additions include inline video you can play without leaving your feed, landscape support throughout the iPhone version of the app, and a supposedly better-tailored For You section.