What we do (and don't) know about the new Xbox
Rumors are swirling ahead of Microsoft's May 21 unveiling of the next Xbox. Here's what we know now, and what we expect to learn.
On May 21st at 10am Pacific time, Microsoft will unveil its next-generation Xbox console. And if this article were titled "What we know for sure about the next Xbox," we could end it here. Microsoft has been very tight-lipped about the successor to the Xbox 360, but that's about to change.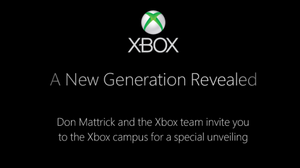 Some members of the press were invited to an event on May 21, but you can watch at home on Xbox Live.
Sony revealed the Playstation 4 in Feburary, promsing more info at the E3 Expo in June. Sony set the bar, and now it's up to Microsoft to clear it. In truth, there's not a lot of really solidinformation about the next Xbox. Rumors have circulated online for years, and seem to change with the tide. That said, when you hear the same things repeated often enough, from generally reliable sources, you start to get a reasonable idea of what to expect. We know what we would like to see in the next Xbox, but what are we likely to see?
The name
The code name for the next Xbox is Durango, but just as the console called Xenon was formally named Xbox 360, Durango will soon shed its development name in favor of a public moniker. Some have colloquially called Microsoft's next console the Xbox 720, because that's double 360, but that can't be the name, because frankly, it's dumb.
The International Business Times in the UK claims to have sources stating the name will be Xbox Infinity, which isn't half bad. This rumor gained a lot of weight thanks to a very official-looking marketing mock-up by a Reddit user going by the name of "C-Ron." Xbox Infinity might be the name (it has a nice ring to it and is suitably broad in appeal), but a fan-made logo is in no way proof of anything.
Recently, Microsoft began snapping up domains related to the name Xbox Fusion. XboxFusion.com, XboxFusion.info, XboxFusion.biz, XboxFusion.de, XboxFusion.co.uk...all owned by Microsoft, all redirect to the official Xbox site. That's as good a clue to the name as anything we're likely to get.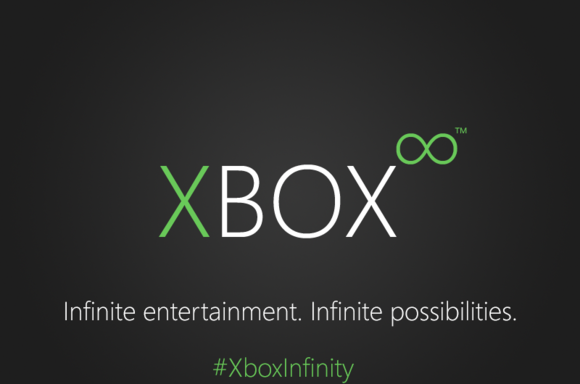 This is not a leaked Xbox Infinity logo, just a mock-up from Reddit user C-Ron.
The specs
If there's anything video game fanboys like to argue about on the Internet, it's the relative merits of the unannounced specs of future hardware. For a few months, one set of specs for the next Xbox has been so widely circulated that it seems almost unthinkable for Microsoft to announce anything else. There's even a block diagram; because who could possibly fake one of those?