What we do (and don't) know about the new Xbox
Rumors are swirling ahead of Microsoft's May 21 unveiling of the next Xbox. Here's what we know now, and what we expect to learn.

Gamers love the shape and layout of the Xbox 360 controller.
All Microsoft really needs to do with its controller is improve latency and bandwidth (an easy task with currently availalbe wireless technologies), fine-tune buttons and sticks, and for love of god, fix the damn horrible D-pad. We'll probably see some slight changes to the button layout, and maybe even a small touchpad, similar to what Sony did with the PS4 controller, but don't expect a revolution.

The TV angle
Every time a member of the press asks Microsoft to confirm a rumor about the new Xbox, the answer from Redmond is the same: "We're excited to share more about the new generation of games, TV and entertainment on May 21, but have nothing further to share at this time." That Microsoft refuses to acknowledge rumors isn't especially interesting. That it deliberately includes "TV" in that statement, is very interesting.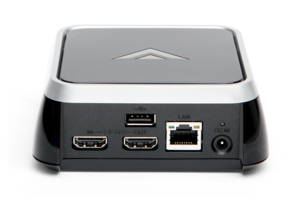 Google TV boxes, like this Vizio Co-Star, work with your existing cable or satellite box via the HDMI input. The new Xbox may do the same.
The new Xbox is said to include an HDMI input as well as output. This would let you plug your cable or satellite box into the Xbox, then your Xbox into the TV, giving the Xbox the ability to overlay graphics or info on top of whatever you're watching. It's exactly how most of the Google TV devices work.
This has far-reaching ramifications. It means not missing out on invites to play the latest game with your friends just because you're catching up on that Downton Abbey marathon, or even to build fun interative elements into the shows you're watching. The potential for evil is just as apparent. Imagine Microsoft selling ads that pop up on your screen, based on what you're watching or what your Xbox Live friends are watching or playing.
The Xbox as a go-between from your cable box to your TV leaves a ton of room for a wide variety of features, especially if cable and satellite providers play ball with Microsoft. We don't think Microsoft will go so far as to turn the Xbox into a DVR; more like a "DVR accelerator" that improves the one you already have. HDMI input seems like a likely move, given Microsoft's attempt over the last few years to brand Xbox as something that encompasses the whole world of entertainment (not just games). It would also go a long way toward making the Xbox stand apart from Sony and Nintendo's consoles.
The games
Though Microsoft will position the new Xbox as a broad entertainment device for everyone, they're not stupid; they know that it's gamers who will buy the box in its expensive early days, building momentum for broader appeal down the line. From families to the hardcore, games have to be at the heart of this thing.
Previous Page 1 2 3 4 5 6 Next Page