Why human interaction is the 'killer app' for recruiters
In an age of automation, recruiters must focus their energy on higher-value, high-touch activities that emphasize personal connection to help attract and retain the best talent.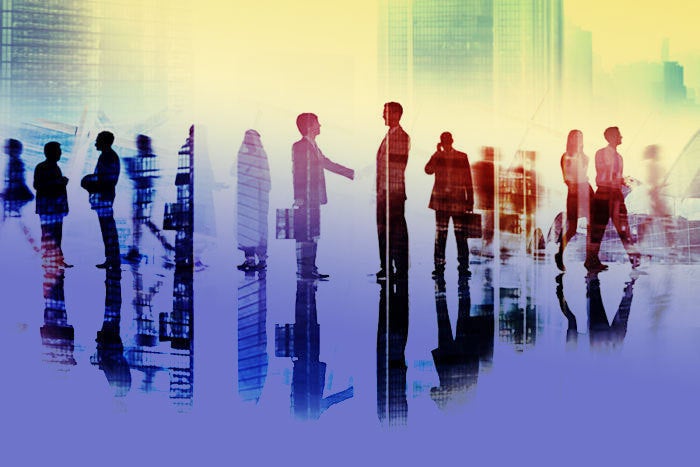 You're probably familiar with the legend of John Henry, the "steel-drivin' man" whose prowess as a steel driver for the Chesapeake & Ohio Railroad was measured in a race against a steam-powered hammer. Though folklore says Henry won that contest, he died with his hammer in his hand when his heart gave out from the stress.
What does any of this have to do with sourcing and recruiting? Quite a bit, actually, according to Jason Roberts, senior vice president of strategy and standardization with Randstad Sourceright. Roberts uses the John Henry story to illustrate the need for adaptation in the face of coming technological automation.
"What's important to remember is that while the steam hammer eventually took over all these steel-driving jobs from humans, there are arguably things that it couldn't do as efficiently or effectively; some terrain where those wheels don't travel so well. Some areas where it might not fit and humans still had to come in and do what they do. And today, in recruiting and sourcing, there's still a lot of anxiety around the fact that automation might come in and make some of these activities obsolete," Roberts says.
Adapt and evolve
That doesn't mean sourcers and recruiters are heading for extinction -- precisely the opposite, Roberts says. Automation is freeing up humans to do what they do best -- make personal, intimate and lasting connections and build relationships with other humans -- while letting machines do what they do best -- quickly repeating mundane, tedious and boring tasks without errors.
"Humans and machines excel at different things. Machines are great at repetitive tasks and anything that can be expressed as rules, which is what algorithms are. Humans are terrible at that. But what they're great at is advanced pattern recognition, like you'd use in judging emotions or driving, and they're good at empathy. The prevalence of automation is actually good for us because it helps expedite and better handle the things we're bad at, while giving us more space and time to do what we're good at as humans," Roberts says.
To automate or not to automate
Some sourcing and recruiting tasks are already being automated, Roberts says, like initial sourcing, job matching, initial résumé screenings, compensation benchmarking and interview scheduling. But if all sourcers and recruiters are using the same tools, finding talent the same way and finding the same pools of talent using those methods, then who wins?
"Human interaction is the 'killer app' for human recruiters. If a machine can match as well as the best humans we know, then the playing field is leveled, and you need new differentiators. The person who can convince a candidate to take their job through engagement, through human interviews, through personal connection, branding, advertising and creative and a great employee value proposition --they win," Roberts says.