Why the iPad still can't be a true Mac replacement
For some folks, the iPad is enough computing power. But for Ted Landau, the iPad still has a long, long way to go to replace his beloved Mac.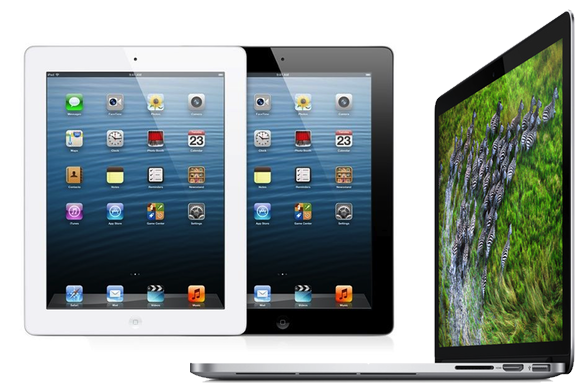 When Apple released iOS 5 back in 2011, it heralded a new "PC-Free" era for iOS devices. You could at last "cut the cord" between your Mac and iOS devices; you could activate, sync, and back up an iOS device without ever connecting it to a computer.
This led to the inevitable next question: Now that it's possible to maintain an iPad without ever connecting it to a Mac, is it time to dump the Mac altogether? Should we be planning to sell our MacBooks and go with just an iPad?
This question has two sharply opposing answers.
The first answer is a resounding yes.
Many iPad owners already get by with just an iPad. For them, a laptop has always been overkill. All they want is a device that can handle email, the Web, and a few related tasks. With the iPad's cellular data connection, many of these users can even bypass installing high-speed Internet/Wi-Fi in their home. These users are still in the minority, but their numbers are growing.
For a variety of professions, from real estate agents to medical professionals, the iPad is similarly sufficient--or almost so. When it comes to showing clients the latest home listings or displaying a virtual tour, the iPad's touchscreen is a much more natural fit than a heavier laptop with its intrusive keyboard. True, some still keep a Mac on their desks, available for the few tasks that their iPad cannot handle. But when mobility is required, it's iPad all the way.
The second answer, then, is a reluctant no.
Count me in this "no" camp. I own an iPad. And I would not easily part with it. Although I also have a Mac Pro and MacBook Pro, it's the iPad that gets the most use on a typical day. From reading news, to finding out movie showtimes, to getting map directions, to checking my Twitter feed, to playing games, I turn to the iPad whenever I am at home but away from my desk. And, although I sometimes still want a MacBook when "on the road" (such as for talks at User Groups), the iPad is coming close to replacing my laptop even there.
It is only when I'm working in my office that my Mac Pro remains a critical part of my workflow. But that's a significant amount of my typical day, so I have no intention of abandoning it.
Apple probably doesn't worry too much about all of this. I expect the company is happy to cater to this dichotomy--especially if it means people wind up buying both a Mac and an iPad, rather than just one or the other.