Why the iPhone 5s is a terrific accessibility tool
When you think of accessibility and Apple, you probably think of iOS features like Dictation, Speak Selection and even FaceTime, but Steven Aquino argues great hardware makes a difference, too.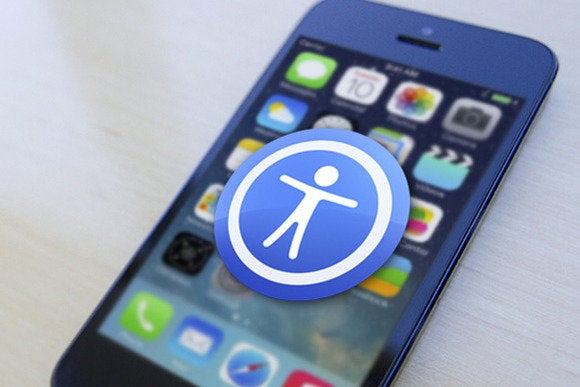 As a freelance tech writer, I've focused primarily on accessibility and recently, it's been a good beat to have. Apple has shown unwavering commitment to implementing and updating the accessibility features found on OS X and iOS, even going so far as to tip its hat to the accessibility community in its iPhone TV ads. The accessibility features found on Apple's platforms enable users with special needs-- myself included--to interact with their devices with as much fluidity and delight as the fully-abled do.
But while the norm is to focus on accessibility software, accessibility can apply just as aptly to hardware. For me, Apple's iPhone 5s is a perfect example. I've used the iPhone 5s since launch day and have found Apple's flagship iPhone to be a terrific accessibility tool for three reasons: its larger display; thinner, lighter body; and its Touch ID sensor. All together, these features make using my phone easier than ever, and a lot more fun too.
It's easier on the eyes
Every iPhone I've had since the 2007 original has been of the 3.5-inch variety. That changed this past September when I upgraded from my trusty companion of two years, an iPhone 4S, to a shiny new iPhone 5s.
As a visually-impaired person, I greatly enjoy the extra screen real estate I get from the larger, 4-inch display. Generally speaking, bigger is always better for someone like me, and the iPhone 5s's display is awesome. Not only do I retain the glorious Retina display, but also the bigger screen has benefitted me as I find myself not squinting as much as I used to on the smaller screen. Since the screen is bigger and can hold more information, I don't have to search as much for items. What's more, the Larger Dynamic Text option introduced in iOS 7 makes it so that apps can support my preferred font sizes system-wide, saving me from having to always adjust manually.
My eyes were accustomed to my old iPhone's screen and did well with it, but after using the 5s's 4-inch screen regularly now, I can't go back. By comparison, the screen on the 4s feels comically small and cramped, and makes my eyes hurt almost instantly.
It's easier to hold
I never felt my old iPhones were too bulky or heavy; I held and carried them everywhere I went without much hassle. Still, because of cerebral palsy, I have to grip my phone more tightly than most to compensate for reduced strength in my fingers, which means my hands wear out. I also have small hands, which make it more difficult to wrap my fingers around a large phone comfortably.