Why the iPhone 6 should take a cue from the new HTC One
Each time a flagship model is due for its annual refresh, the respective rumor mills ramp up with wild speculation that spurs dreams of unique enclosures defying logic and reality, metal-and-glass marvels that redefine what we know about smartphones and shatter every last convention.
And, surprise, everyone loves it.
It's the iPhone approach, with a twist: an "S" phone that brings more to the table than a spec refresh and some software features. Not only does it have a 2.3GHz quad-core chip (a nice improvement over the previous version's 1.7GHz processor), it increases the size of the screen by more than a quarter of an inch without adding much bulk to the body, and even manages to squeeze in a third camera (however gimmicky it may be). There's an overall smoothing of the edges, but HTC didn't reinvent the wheel here; by refining what we loved about the original One, the company created a new user experience that separates it from last year's model while keeping its trademark design intact.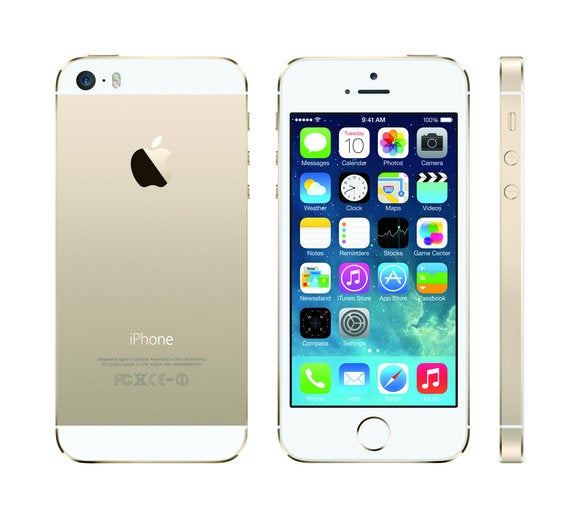 The iPhone 5S took heat from the tech press for not being different enough from the iPhone 5. But guess what: it sold record numbers, like every iPhone does.
If HTC's new handset tells us anything, it's that someone finally understands what makes Apple tick. When the first One landed last year, there were instant comparisons to the iPhone, not as a copycat, but as a compliment. The sleek, industrial design looked like something that could have come out of Apple Senior VP of Design Jony Ive's laboratories, and it's no coincidence that it was the first major product to emerge following the two companies' patent licensing agreement. HTC pays Apple a few bucks for every phone it sells in order to use core iOS functions in its Sense software (pinch-to-zoom, rubber-banding, and so on), which frees up time to focus on the hardware. The new HTC One doesn't look like much of an improvement at first glance, but it's the result of months of polish and cultivation.
If it ain't broke...
HTC has always been the closest thing Android has to Apple, and its decisions seem to be fueled as much by a close study of the Cupertino behemoth as its own innovations. It's not hard to imagine an iPhone 6 with a completely changed enclosure--just Google "iPhone 6 concept" for some rather interesting ideas--but it's perhaps easier to see a One-like iterative design that packs a bunch more pixels and a heck of a lot more power without messing with the aesthetic we've grown to love.
Jony Ive and his team have done an admirable job making each iPhone different than the previous one, but there really hasn't been a major case change since 2010. Even if you remove the two "S" models, the iPhone 5 was more of a refinement than a transformation, trimming some heft and shedding a few ounces en route to a taller, more polished phone that was something of a variation on the theme started with the iPhone 4.