Windows 8.1 isn't just an OS, it's a lesson in course correction
Microsoft demonstrated a renewed willingness to listen to its customers, delivering a ton of new features. That's worth cheering for.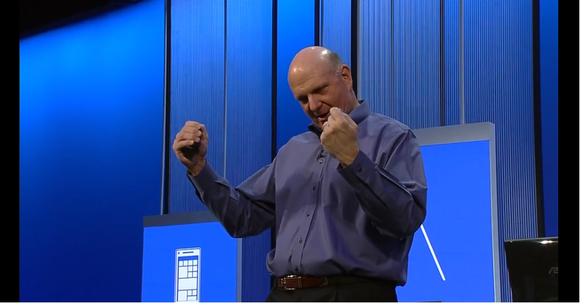 We have already published a hands-on of Windows 8.1. We've examined what's inside the updated system, and we've explained what we still hope to see in future revisions. But we haven't yet presented a final verdict on the new OS, and what Microsoft really accomplished during its Build 2013 developer's conference.
Well, here it is: In a single word, Windows 8.1 can be summed up as a success. It's not a stunning success, granted, but the system update definitely can't be considered a disappointment like the original Windows 8. Windows 8.1 is a solid effort—and with the public-preview release of Windows 8.1, Microsoft has shored up the foundation of its entire ecosystem, allowing developers to build their apps on top of what was once shaky ground.
In the weeks leading up to Build 2013, the news was uniformly negative. PCs were dying. Tablets were on the upsurge. And Windows 8 was to blame. Those facts may not have changed, but at Build, Microsoft flipped the script. Prior to the conference, I was convinced that the U.S.S. Redmond had run aground, but now there's a palpable sense of positive momentum.
Here's where Microsoft succeeded.
Listening to its customers
I can't stress this point enough. Windows users skewered Windows 8 for various sins, and Microsoft took the high road by addressing a number of the problems in 8.1. Compare this reaction with the "antennagate" scandal, in which Apple said that iPhone users suffering connectivity problems were "holding it wrong." Steve Jobs eventually summoned the Silicon Valley press corps to Apple's headquarters, and grudgingly announced the free Bumper Case program—but only after chastising the press for, well, doing its job.
Jobs very well may have been correct in saying that other phones suffered from the same antenna problem, and that Apple had spent many man-hours ensuring that the issue wouldn't affect performance. And Microsoft very well may have been right to say that the design of Windows 8 might not have needed a redesign after all. Still, in a matter of weeks, Microsoft backed down on its DRM policies surrounding the Xbox One and dramatically redesigned Windows 8 to accomodate its customers' wishes.
This is exactly the kind of behavior that we hope for from Silicon Valley. Heck, this is precisely the kind of behavior that Congress should adopt. The people spoke, the company listened, changes were made. This is how the process should work.
More 'power user' features in Windows 8.1
Most Windows users should know that, within the desktop, pressing the Windows-X key combo opens the list of "power user" commands, from power options to disk management to the Device Manager. In a sense, it's a Start menu for power users, and it's one shortcut every Windows user should know.