Yahoo CEO reaffirms decision to prohibit telecommuting
Yahoo CEO Marissa Mayer defended her decision this week at a Great Place to Work conference, but Earth Day facts don't back her rationale.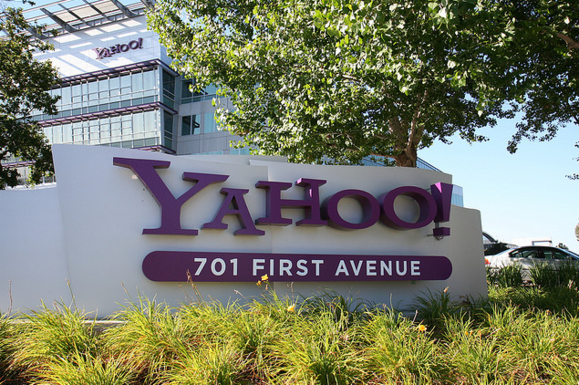 When Yahoo CEO Marissa Mayer announced she was sacking the company's telecommuting program, her office deferred questions about the decision to a corporate spokesperson with a typical nonresponsive response about the matter: the company does not discuss internal matters.
Mayer decided to break her silence on the decision this week at the Great Place to Work conference in Los Angeles, an ironic venue, since her telecommuting decision, in the eyes of many, made her company a little-less-great place to work.

Marissa Mayer
Speaking at the forum for human resource professionals, she reiterated the company line on the telecommuting decision. "It's not what's right for Yahoo right now," she said, according to Fortune.
People are more productive when they're alone, she acknowledged, but they're more collaborative and innovative when they're together.
Nevertheless, Mayer's "what's right for Yahoo" defense sounded as hollow this week as it did then the move was leaked to the media by a Yahoo employee. How the 200 employees affected by the telecommuting decision were significantly impacting innovation at a company with a workforce of 12,000 raises more questions than Myers answered at the conference.
Why Mayer waited two months to comment publicly on her telecommuting decision is a question yet to be answered. Its timing is interesting, though, as it comes just days before Earth Day on Monday.
That's because telecommuting has less impact on the environment than working in an office.
Work greener from home
Survey results released this week by TeamViewer and performed by uSamp, a maker of remote control and online meetings software, showed workers engage in more environmental-friendly behavior at home than they would at the office.
The survey of 500 U.S. office workers 18 and over found that nearly three-quarters of them (74 percent) turn off the lights in a room when they're at home, where they wouldn't do so at the office.
Home workers were also more likely to make their own lunch (60 percent), keep heating and air-conditioning low to save energy (56 percent), print minimal amounts of paper (53 percent), power down computers at night (50 percent), recycle (39 percent) and avoid bottled water (34 percent).
An added benefit of working at home is a de facto pay increase because expenses associated with going to and working at an office are eliminated, the survey noted.
For example, some 42 percent of survey respondents said they save from $1 to $20 a day by working at home and nearly as many (38 percent) pegged their daily savings at $21 to $40. (See also "8 secrets to super-productive telecommuting.")