You can drive, you just can't have any fun: Ford MyKey curbs teen drivers
Hand over the keys with fewer qualms. Ford MyKey lets parents set speed limits and other controls to help teen drivers stay safe.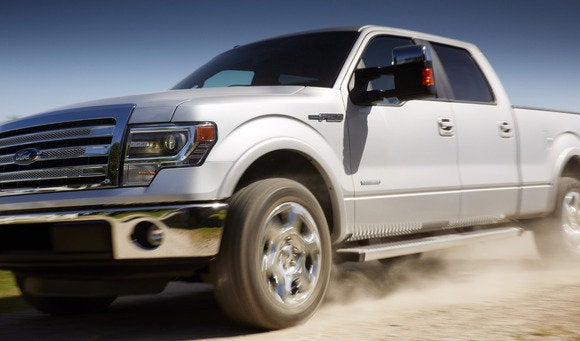 It's not every day you get to act like a teenager.
I was driving a 2014 Ford F150. I punched the accelerator up to 80 MPH, just like Justin Bieber in his first car. I cranked up the volume to Insane Clown Posse levels, and drove like both the truck and my hormones were on overdrive.
All for the sake of research, right?
In truth, I'm the father of two teens, and I was testing whether Ford's MyKey technology could help them be better behind the wheel. "[MyKey] is a tool for mom and dad to help young drivers start with good driving habits," said Andy Sarkisian, the Safety Planning Manager at Ford. And it tries to do so without overwhelming drivers with excessive pings and nags.
Firm guidance for spazzy teens
Introduced in the 2009 Ford Taurus but now widely available in Ford and Lincoln models, MyKey comes with some basic boundaries already set. The vehicle won't go over 80 MPH, it shows speed warnings, and--in a true coup d'état for any parent--it disables the radio until the teen driver buckles up. The truck limits the radio volume to 45% to help teens listen for traffic cues. MyKey even disables adult radio stations on satellite radio and warns drivers about low fuel earlier.
Programming MyKey was a snap. You insert the key you want to program into the car's ignition lock. (Most F150 trucks come with two keys, including one "admin," and you can have up to 9 keys total.) You use controls on the steering wheel to find the Settings menu, whose options you can view in the display in the instrument cluster.
Scroll to MyKey and start figuring out how little fun you want your teen to have. For example, you can set whether the driver has the ability to turn off traction control. And, you can configure whether the driver gets a speed limit warning at 45, 55, and 65 MPH. When you're done, you press the Select button on the steering wheel to activate that key.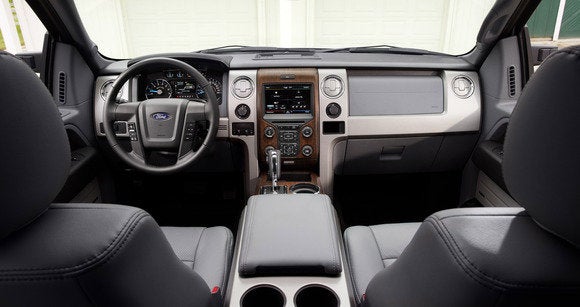 IMAGE: FORD. You can program the MyKey's features through the instrument cluster, using controls on the steering wheel.
One minor surprise: I expected MyKey to work right away, but you have to shut the truck off and start again to activate it fully. Also in my tests, the radio stayed silent until I buckled up, but only after I started driving. I'd prefer it to force the seatbelt even if you are idling. Otherwise, the speed warnings popped up as expected at each speed interval. Approaching 80MPH, the truck backed off the accelerator and would not let me go any faster.