4 tips for job searching this holiday season
Leveraging the holidays in your job search might mean landing a new gig for the new year. Here are four tips on how to use the holidays to your advantage.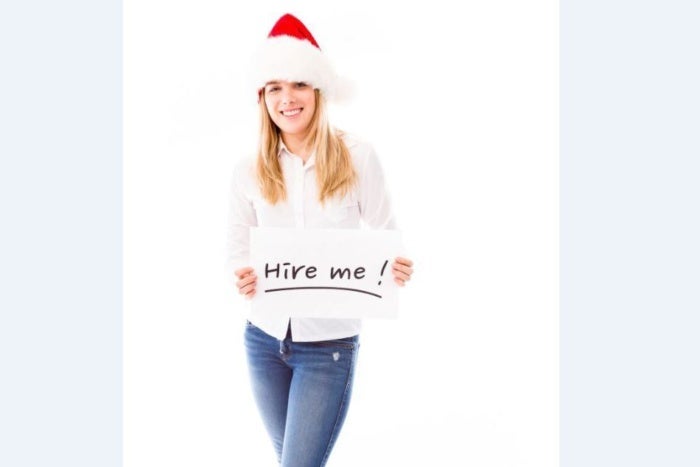 You may have heard that it's not worth your time to look for a new job during the hectic holiday season. But according to Ford R. Myers, author of Get the Job You Want, Even When No One's Hiring, and president of the career consulting firm Career Potential, there are a number of ways to make the holiday season work for your job search.
"Many job seekers don't realize how important it is to keep their search fully active during these holiday months. There is little to no competition. Companies are completing their budget planning for the next fiscal year, so it's a great time to get in front of hiring managers. And, many executives have to fill openings early in the year or they may lose the budget for that position," says Myers.
Gene Richardson, COO of Experts Exchange, a company focused on helping professionals develop their tech careers, also notes that the holidays are a time of year when more employees are receiving year-end bonuses and then transitioning into new positions or promotions, leaving vacancies in their wake.
You don't have to abandon your job search during the holidays, in fact, it might be the best time of year to land that big interview. Here are four tips that will help you use this time of year to your advantage and get your name out there.
Network
The holidays are all about getting together with family and friends, and while you don't want to turn every social interaction into a networking opportunity, it's still a great time to keep an eye out for any potential leads. Myers says there are plenty of networking opportunities this time of year in the form of charity fundraisers or holiday gatherings. "Most professional associations have a party for their December meetings, with a lighter spirit than the more formal meetings offered throughout the rest of the year" he says.
However, avoid actually bringing a resume along with you, which might come off as too pushy at something like a holiday party. "Rather, create a simple, tasteful business card with your name, phone number and email address to give to people," says Myers.
A business card will not only help make you look more professional, but it gives you an easy, low-pressure way to share your contact information during any networking scenario. You don't want to scare the person off by furnishing a full resume, cover letter and professional recommendations -- instead, give them your information and follow up later.
Volunteer