4 women describe their non-traditional journeys to tech
At the Grace Hopper Celebration of Women in Computing conference, four women shared how alternative education paths brought them to a career in technology.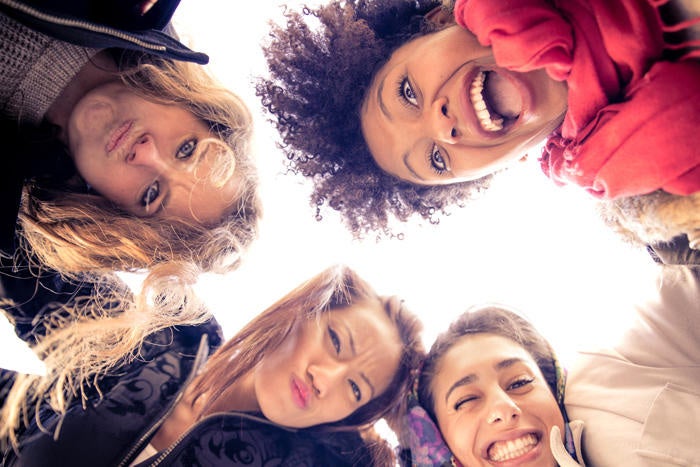 Discussion abounds around building an IT talent pipeline of young women, starting as early as elementary school, continuing through high school and into college, to address the dearth of women in the field. But mid-career women looking for a career change are also part of a pipeline -- and nontraditional education, through boot camps and continuing education programs, are helping them make the change.
At a panel discussion at the Grace Hopper Celebration of Women in Computing, held October 19-21 in Houston, four women shared how their experiences with Girl Develop It, a nonprofit firm dedicated to providing affordable opportunities for women to learn software and web skills. It also offers boot camps that help them transition to, and stay engaged with, careers in technology.
Simone Battiste-Alleyne, Jr. software engineer, Tax Management Associates
Even though her father was a triple major in college, including a major in computer science, Simone Battiste-Alleyne never considered technology as a career option for herself. An undergraduate degree in communications led to a job in advertising, but after taking a course in graphic design, she realized "this life is not for me."
Battiste-Alleyne moved to North Carolina to begin graduate studies, but that wasn't the right path, either, she says, and took a job as an IT recruiter while she figured out what to do next.
Getting involved with Girl Develop It helped her learn the basics of programming and cemented her desire to pursue tech as a career, but Battiste-Alleyne wanted to make sure she could successfully land a job with her new skills.
"So, I made a 'fake' résumé, with all my skills and experience on it, but with a made-up name and information. I just wanted to see what someone like me could do with this -- if I could even get my foot in the door. I knew, with my recruiting experience, that I'd be competing against candidates who had an actual CS degree," Battiste-Alleyne says.
Her experiment was a resounding success; and after completing a Girl Develop It boot camp, she temporarily relocated to Dallas and taught boot camp classes for two months to really reinforce what she'd learned.
Now a software engineer with Tax Management Associates, she has some advice to share with other women aspiring to technology careers drawn from both her recruiting background and her on-the-job experiences.
"When I was a recruiter, we would tell clients posting jobs that they needed to winnow down their requirements list to the absolute most important components, and be willing to train on things that weren't critical. For candidates, especially women, I would say don't ever let anyone tell you you're not good enough. Everything you go through is a growth exercise, so don't relegate yourself to just what you think you're qualified for; the most important thing is knowing when to admit what you don't know, and being willing to learn," she says.