80 Days' twisting, globetrotting adventure will be even wilder on Mac
We chat with Inkle about bringing the iOS narrative game to desktops this month.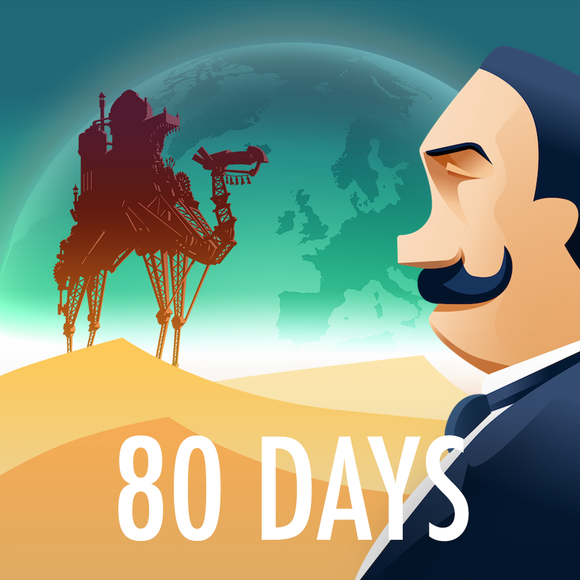 Last year's 80 Days was easily one of the most enthralling games released on iPhone and iPad, making our list of the top titles of 2014. However, the small indie team at Inkle had a grander vision than what we played on touch devices. Development ran months longer than expected, which can have dire consequences for a tiny studio moving nimbly between projects, so some of the more expansive content was curtailed and Inkle let 80 Days loose into the world.
Luckily, even a condensed version of the game—an interactive adaptation of Jules Verne's Around the World in 80 Days—was plenty excellent, and it seems to have done well for the studio. So when it came time to consider bringing the game to additional platforms, Inkle decided to "turn a problem into an opportunity," says creative director Jon Ingold, and create an expanded Mac and PC edition that would tap into all of those unused ideas.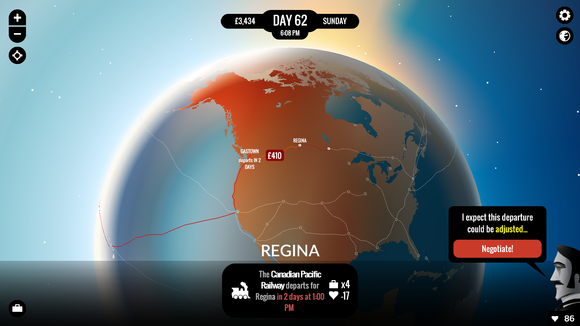 Each leg of the trip has costs—in both money and time. You can potentially speed up this departure, but it'll probably be very expensive.
And it's coming soon: 80 Days will hit both platforms on September 29, bringing the super-sized narrative experience to desktops and laptops alike. We bent Ingold's ear further to talk about optimizing the experience for Mac, fleshing out the existing 80 Days experience, and when mobile players can chart their own refreshed quests.
More adventurous
80 Days puts a Victorian-era steampunk spin on Verne's novel, putting you in the role of Monsieur Fogg's valet, Passepartout. Although it's Fogg that makes the wager that he'll circumnavigate the globe in the daring span, the task is really yours to complete: You'll make all the decisions along the way, whether it's selecting from multiple routes (and forms of transportation), guiding conversations to open up new paths, or shaping the valet's own back story.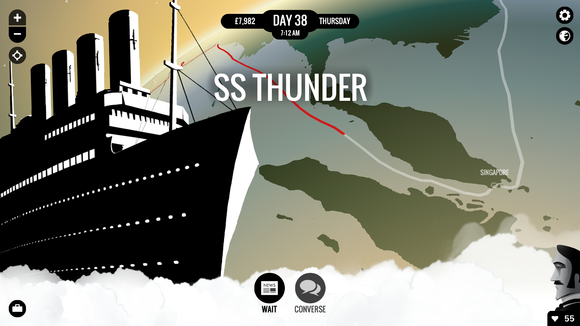 While your ship sails, consider tapping the "Converse" button. You never know what new thread might emerge, whether it's a story detail or a new route ahead.
The experience falls somewhere between a choose your own adventure book and classic video game text affairs, but the most crucial detail is this: No two quests will likely be the same, as each deviation affects the outcome of your trip. Rich storytelling and intriguing dialogue choices keep things interesting throughout, while the ever-present deadline to return to London and win the bet adds incentive to continue pulsing ahead.
And now there's so much more to see and take in along the way. Ingold admits there were inconsistencies in the original game, where Inkle's need to ship the game resulted in fewer options than they would've liked.