ACLU takes social giants to task over Geofeedia privacy gaffe
The value of a social network largely depends on the quality of data it collects from users. However, it's easy for sensitive data, such as location information, to be abused, and consumers need to hold social companies accountable for their indiscretions.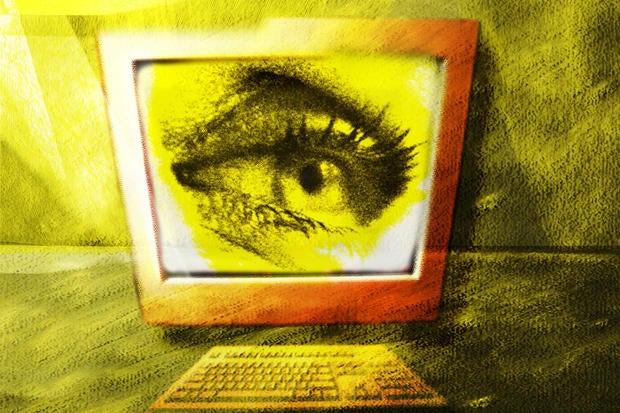 Data is the lifeblood of social media of companies, the currency with which they operate and the glue that keeps users coming back for more. The data people share on social sites can also come back to haunt them in ways they never imagined. Embarrassing incidents on social are hardly rare, but a recent case of malfeasance suggests individuals should be even more careful about what they share.
Earlier this month, the American Civil Liberties Union (ACLU) revealed widespread abuse of social data collected from popular sites for the purpose of unwarranted surveillance. Geofeedia, a company that had privileged access to data from Facebook, Instagram, Twitter and at least nine other social networks, reportedly helped law enforcement spy on activists and protesters, according to the ACLU.
Geofeedia analyzes and repackages location data embedded in social media posts to let clients search for the whereabouts of specific individuals. The company heavily markets to law enforcement, and at least 500 organizations have signed up for its security services to date, according to the ACLU.
ACLU uncovers abuse of social data
Facebook, Instagram and Twitter all severed deals with Geofeedia that granted the company direct API access to their data after the ACLU confronted the trio of social giants with its findings. The ACLU said it's pleased with that initial reaction, but Matt Cagle, a lawyer with the group, also wrote: "Further steps are required if these companies are to live up to their principles and policies by protecting users of all backgrounds engaging in political and social discourse."
The ACLU also called out Facebook and Instagram for not clearly prohibiting user surveillance. "We are concerned about a lack of robust or properly enforced anti-surveillance policies," Cagle wrote. "Neither Facebook nor Instagram has a public policy specifically prohibiting developers from exploiting user data for surveillance purposes." Twitter has a clause in its developer policy that bans the use of its data for surveillance, but the company did not enforce the rule in its dealings with Geofeedia, according to the ACLU.
"Social media monitoring is spreading fast and is a powerful example of surveillance technology that can disproportionately impact communities of color," Cagle wrote. Geofeedia published a case study that boasted how its tools were used by the Baltimore County Police Department in April 2015 to track activists and protesters in real time following the highly publicized death of Freddie Gray while in police custody. The city of Oakland, Calif., and others have also used Geofeedia to monitor protests, the ACLU alleges.
Geofeedia says its policies protect free speech and ensure its customers don't inappropriately identify individuals based on race, ethnicity, religious, sexual orientation or political beliefs. "Geofeedia will continue to engage with key civil liberty stakeholders, including the ACLU, and the law enforcement community to make sure that we do everything in our power to support the security of the American people and the protection of personal freedoms," the company wrote in response to the ACLU's report.