AirPods FAQ: Everything you need to know about Apple's wireless earbuds
How to get your AirPods set up, control your music with Siri—and what happens if you lose one.
With the case's lid open, press and hold that button, and you'll see the teeny-tiny LED inside the case turn white. That means the AirPods are in pairing mode, so you should be able to use the menus on the device you're trying to pair with to get them connected.
How to check the AirPods battery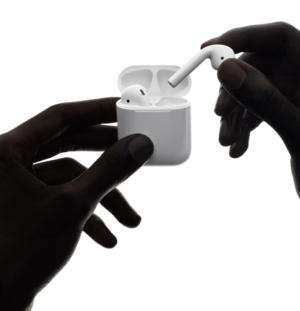 There are a couple of ways to check the battery level on your AirPods. You can ask Siri, by double-tapping either AirPod, and then asking, "What's my battery level?" when you hear the Siri chime. Siri will tell you if any of your devices—iPhone, Apple Watch, and AirPods—is running low on battery.
If both AirPods are in the charging case, you can flip open its lid and you'll see a pop-up on your paired iPhone that displays the battery life of each AirPod, plus the case.
You can also check on your iPhone itself, with the battery widget in Notification Center's Today view. (You get to Notification Center by swiping down from any page, or swiping right from your home screen. If the Batteries widget isn't active, scroll to the bottom of Notification Center's Today view and tap Edit to add it.)
Or, swipe up from any page to bring up the Control Center, and swipe to the pane that shows your Music app. If your AirPods are connected, you'll see "Now Playing on [Name's] AirPods" at the bottom of this pane. Tap the downward-facing arrow next to that, as if you were going to change the playback device to your iPhone's speakers, and you'll see how much battery each AirPod has left.
How to invoke Siri
The default way to invoke Siri is to double-tap on either AirPod with your finger. If you hate Siri, though, you can change the double-tap behavior in Settings.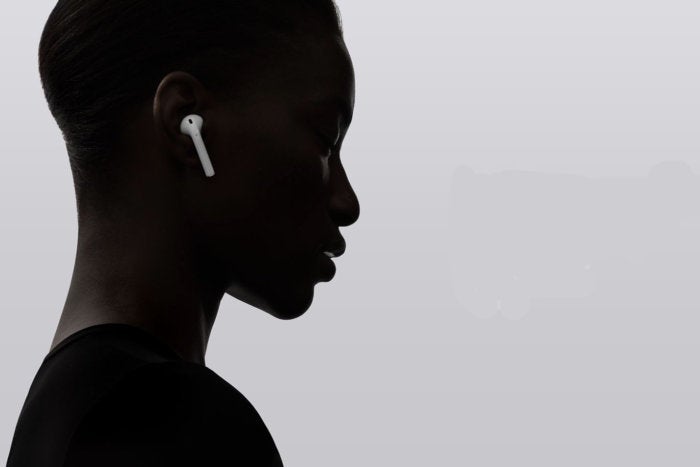 Start in Settings > Bluetooth, and then tap the lower-case i icon next to your AirPods in the list of Bluetooth devices. On the next page, in the section labeled Double-tap on AirPods, you can choose Siri, Play/Pause, or Off.
How to control playback and volume
You can take one AirPod out of your ear to pause the music, and then stick it back in your ear to start it playing again.
Assuming you keep the default behavior to double-tap an AirPod to talk to Siri, you'll need to use Siri for the rest of your playback tasks. Here are a few commands you can use, and these work whether you're listening to the Music app, or another app like Spotify.
Turn it up
Turn it down
Skip this song
Previous Page 1 2 3 4 Next Page