Android device updates: Nvidia Shield Android TV gets 4K video support, GeForce game streaming
Several Samsung and Sony phones also got updates, while Nexus devices should get their first helping of Marshmallow soon.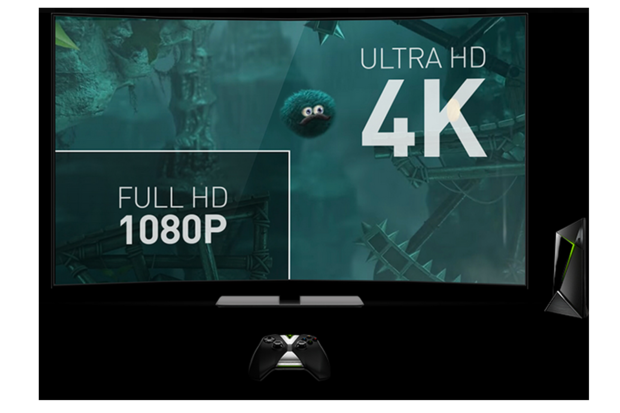 Credit: Nvidia
Nvidia's Shield Android TV gets some better gaming prowess with a pretty substantial update. Some other phones are also finally catching up to Android 5.1.1, which may or may not tide you over until you start seeing all the cool stuff Marshmallow can do.
Each week, we compile all the major software updates to hit the Android ecosystem, including phones and tablets on U.S. carriers, unlocked phones, Android Wear smartwatches, and Android TV devices. Making sure your device is running the latest available software is a good housekeeping practice, ensuring you have the latest features with fewer bugs and gaping security holes.
Nvidia
Shield Android TV: What's probably the best Android TV device right now is getting a software bump to version 2.0. With that, you'll get the GeForce Now gaming service, support for 4K Android games, and some new video codecs. The streaming service brings over 50 PC titles to the Shield, and costs $7.99 per month. Games include Sky Gamblers: Storm Raiders, Bombsquad, and Riptide GP 2. Your device should get the software update automatically.
Nexus
Android Marshmallow: We learned this week that it won't be long for the Nexus 4, 5, 6, 7, and 9 to get Marshmallow. At its Nexus and Chromecast event, Google said that Marshmallow updates would start to roll out for Nexus devices some time next week. We will be obsessively hitting the "update" button and let you know once they start heading your way.
AT&T
Galaxy S6/S6 Edge: You're finally up to speed with the latest version of Android 5.1.1. For a few days before Marshmallow rolls out, anyway. An over-the-air update is coming from AT&T for the Galaxy S6 and Galaxy S6 Edge that chalks in at 670MB.
T-Mobile
Galaxy S6/S6 Edge/S6 Edge+/Note 5: If you're eager to try out Samsung Pay, then look for an update to hit your Galaxy smartphone. But that's not all - the GS6 and GS6 Edge are also getting RCS messaging support, so now you know exactly when the person on the other end of the conversation is writing you back. If you want all the details, check out the T-Mobile support page for the Galaxy S6, S6 Edge, S6 Edge+, and Note 5.
Galaxy Note 10.1 (2014): Now that Marshmallow is coming...you get Lollipop. Hey, it's better than Kitkat, but there's really no excuse for this late of an update. Check back with us in a year to find out when you're getting Marshmallow after Google announces Nutella, Nutcracker, or something else that starts with an "N."