Apple Pay now available in Singapore
While the mobile payment service is currently available only to Amex cardholders, Apple plans to expand the service to cardholders of DBS Bank, UOB and Standard Chartered soon.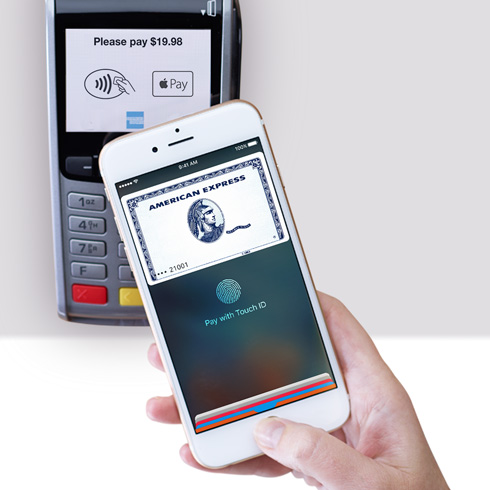 Apple Pay is now available to American Express (Amex) cardholders in Singapore.
The mobile payment service is expected to be available to cardholders of DBS Bank, United Overseas Bank (UOB) and Standard Chartered in the coming months, Jennifer Bailey, Vice-President of Apple Pay told Today.
Apple Pay allows consumers to pay using their mobile devices. To make a payment, users will need to hold their iPhones or iPads near the contactless reader with a finger on Touch ID. For payments via the Apple Watch, users will have to double-click the side button and hold the display of Apple Watch up to the contactless reader. A tap and beep will confirm that payment information was sent.
According to Apple, Apple Pay is an easier and safer way of making payments as compared to traditional payment methods. This is because user's credit/debit card numbers are never stored on the device or sent to merchants. Apple Pay will assign a unique number for each purchase.
Moreover, since Apple Pay eliminates the need to present credit cards to the cashier, users will not have to worry about revealing their name, card number or security code.
Apple Pay is now accepted at various retailers in Singapore, including StarHub, NTUC FairPrice, Starbucks, Uniqlo, TopShop, and Shaw Theatres. It will be supported by 7-Eleven, Giant, The Coffee Bean & Tea Leaf, Food Republic, Guardian and a few other stores soon.
Expected slow adoption from consumers
Despite the promised benefits of Apple Pay, Forrester isn't too optimistic about Apple Pay adoption in Singapore.
Zhi Ying Ng, Forrester researcher, said: "I think that consumer adoption of Apple Pay will be slower than expected in Singapore. The use of contactless card payments is increasing in Singapore... [but] it will take time before these wallets become more convenient for customers and for customers to realise the benefits and additional value that digital wallets bring."
"Some banks in Singapore have rushed to become the first few banks to partner with Apple for Apple Pay, but we believe that financial institutions should not simply cede the digital wallet relationship to Apple Pay, but think carefully about the sources of value that a partnership will bring, and the terms that the partner offers," she added.