Apple stops tocking: It wants to escape an unsustainable pace
In "tick" cycles, Apple releases a new look for a product; in alternating "tocks," dramatic improvements in internals. It's time for it to stop watching the clock.
The SE lets Apple release an iPhone 7 and 7 Plus in September and have five models (including the 6s and 6s Plus) that all at a minimum sport high-performance processors, 4K/12 MP cameras, and Apple Pay. While processors will continue to speed up, there's only a few reasonable places left to grow, such as a multi-lens camera or optical zoom. Moving to a 20MP sensor is a reasonable direction, but it's not a generational leap.
Apple didn't disclose sales for the SE in its quarterly earnings call, but Tim Cook admitted to being surprised by demand. A smaller phone using older components that has a high appeal, and for which sales don't decline as consumers are aware that a new revision is coming? It could be a pattern for bigger phones, too.
An aid to this potential slimmer set of refresh features is the switch from contract plans to 0-percent finance plans at all the U.S. carriers, coupled with Apple's introduction of the iPhone Upgrade Plan last September (available as of Tuesday online as well as in stores).
By letting customers pay off phones and then only pay a lower service plan fee to their carrier, it also changes the motivation to get a new phone on a two-year schedule. It can accelerate it for some people, who may be able to change out in 12 months (or immediately with T-Mobile), while encouraging others to get three or more years out of their current model.
The MacBook: Same, but better
I bought a 12-inch MacBook to test it out, and loved it so much that I kept it. It's my favorite laptop probably since the Duo 210. I realize I'm in the minority for whom the compromises in getting a Retina display into such a small form factor work. Despite having a couple dozen USB-C adapters, cables, docks, and batteries left over from reviews, I rarely plug anything in except the Apple-supplied power cable.
However, for those who don't find the tradeoffs valuable to themselves or to recommend to others, the MacBook's first outing looked like a failure, even when folks were reminded of the short battery life and dearth of ports on the original MacBook Air.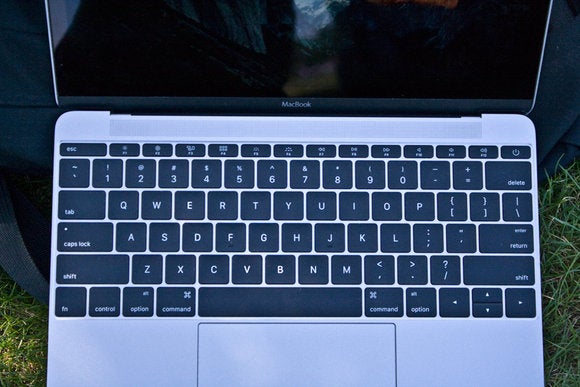 Roman Loyola
This may explain why there was such an outcry when Apple unveiled the specs for the 2016 edition of the MacBook. The processor got a nice bump across all models, making it more competitive in performance with the MacBook Air, even after that model's recent CPU bump. I'm unhappy with the decision to not upgrade the inadequate 480p FaceTime camera for video calls, and think Apple should have had a 1TB drive upgrade option. Thunderbolt 3 would have been nice, too, but apparently the heat dissipation is too much for a fan-less laptop. But the changes are not out of line with improvements in introductions of new laptop or mobile models.
Previous Page 1 2 3 4 Next Page