Apple stops tocking: It wants to escape an unsustainable pace
In "tick" cycles, Apple releases a new look for a product; in alternating "tocks," dramatic improvements in internals. It's time for it to stop watching the clock.
Jason Snell wrote of the second model of the MacBook Air, back in late 2008: "On the outside, the new MacBook Air 1.86GHz is identical to the first generation of Apple's lightweight laptops. But inside it's quite different…"
The MacBook Air and MacBook Pro arguably date back in the current design to 2008—or maybe 2012 for the MacBook Pro, if you count the Retina upgrade. It was a strange thing to hope for the big tick of a new case for the MacBook, when Apple has such a slow cycle for its other models.
While the MacBook's specs will probably take a bigger bump in future improvements, as it has room to grow, Apple has already set the pattern here.
Apple Watch: The hands sweep slowly
Apple rarely gives an advance look at hardware, but that's what it did with the Watch in an extensive preview in September 2014. It shipped in limited quantities starting in April 2015. But that preview, coupled with the not-far-out-of-beta feel of watchOS 1 lead to speculation that Apple would hop on a yearly upgrade cycle.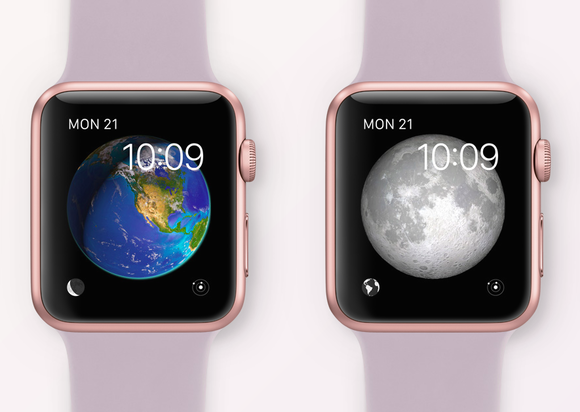 Apple
A year out, Apple's tick-tock device remains resolutely silent. The release of watchOS 2 was a form of a tock, as it came about six months into the release cycle, but about a year from Apple's unveiling. (Apple will stop allowing new non-native Watch apps, ones that rely on an iPhone and essentially push images to the Watch, to be added to the App Store on June 1.)
Plausible rumors put a hardware refresh out about six months. That new version would have the tock of a cellular radio, removing the necessity of keeping it near an iPhone for many features to work. But it sounds strongly as if there will be no tick: The form factor will remain the same.
Iteration as a revolution
Apple set an expectation several years ago for fast iteration of mobile hardware and both mobile and desktop operating systems. It stumbled in meeting its mark, and, to the relief of many of us users, slowed down the pace of change in iOS and OS X in the last cycle, firming up improvements and making minor, useful additions, instead of substantial interface, interaction, and under-the-hood modifications.
The same appears to be settling into all its product lines. That's good for consumers with mature products that incorporate the right state of the art at the right price. The Watch and desktop Macs are the only pieces in Apple's line-up that feel lagging on hardware relative to software demands; Macs will catch up soon, and the Watch will follow.
Previous Page 1 2 3 4 Next Page