Apple TV FAQ: Apple's new streaming video and gaming machine explained
The new Apple TV looks almost indistinguishable from the previous model, but couldn't be more different under the hood. Here's what you need to know about it.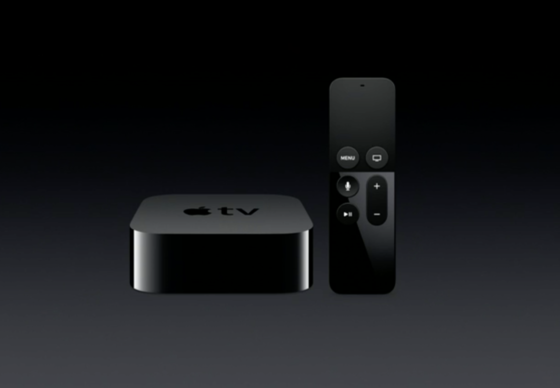 Apple introduced its latest Apple TV model on Wednesday, and while it incorporates all the features of its predecessor, it has a pile of new features and new offerings. You have questions? We have answers. If there's anything else you'd like to know that we didn't cover, sound off in the comments below.
How much does the new Apple TV cost, and when will it be available? Apple hasn't given an exact release date for the new Apple TV, but says it'll launch in late October. The base model will cost $149—more than twice the price of the current model—and will have 32 GB of storage. A 64 GB version will cost $199.
What is tvOS? It's a new operating system based on iOS and designed for the new Apple TV. It allows third-party developers to create apps using the same software frameworks used for iOS, OS X, and watchOS. It won't run on previous models.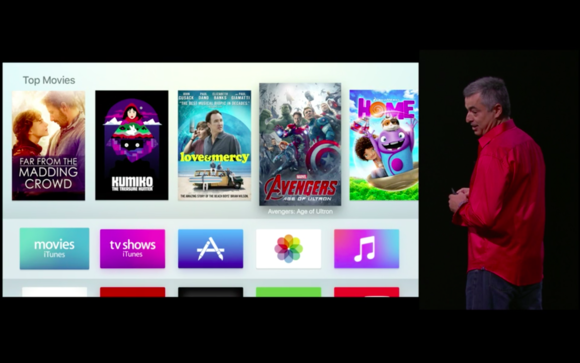 The Apple TV's new operating system is called tvOS, and it allows third-party apps and other content.
Can my previous Apple TV model be updated to take advantage of new features? No, seriously, it can't. Almost everything announced yesterday is only available on the new model, partly because of the much faster A8 processor built in that's required for games and other computation-dependent services, and partly because Apple would like people to buy new hardware, of course. There will be a compatibility update for some recent models.
How do I get third-party apps? A tvOS App Store will let you download both free, freemium (basic access and download for free, with more features or access at a fixed or subscription fee), subscription, and one-time paid apps (which can have in-app purchases). Apple announced open access to all developers during Wednesday's event, but gave advance access to some partners. There will clearly be a good set of apps at launch in October, but it's likely to take months before we see a wide variety.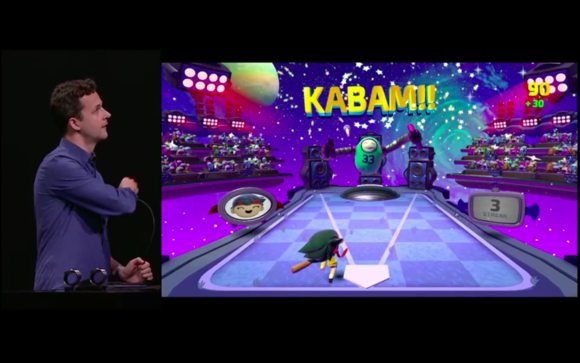 Apple TV will likely have a good number of game titles at launch—and some may even take advantage of the Siri Remote's gyroscope.
What kind of apps will be available? Apps should be as diverse as what's available in iOS. Obviously, video-streaming services are front and center, and Apple has commitments from big names in television program creation and movie licensing, like ABC, Disney, HBO, Hulu, and Showtime, as they're promoting them at launch. On the sports side, Apple says you'll be able to buy full-season subscriptions to the NBA, NHL, and MLB. There's a full list posted of what they're announcing so far.