Apple Watch Series 2 hands-on: Ceramic is stunning, but Hermès overpriced
Who would pay hundreds just to get an exclusive Hermès watch face? People who can't do math.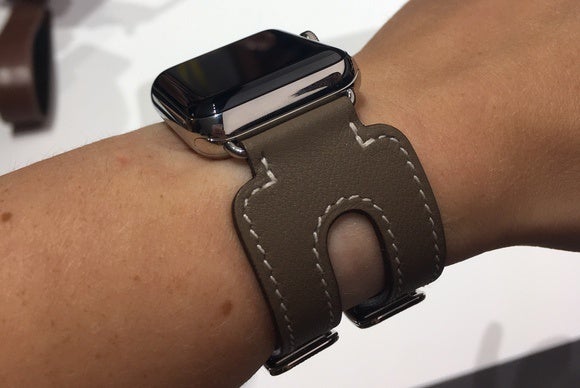 I did like the Etoupe Swift Leather Double Buckle Cuff, but you can get it on its own for less than the ridiculous Hermès Edition upcharge.
The Apple Watch Hermès models, on the other hand, have the opposite problem. For $1149 and up, you get a stainless steel Apple Watch Series 2 with exclusive Hermès watch faces and a high-end leather band. I tried on the 38mm size with an Etoupe Swift Leather Double Buckle Cuff, which felt like butter even if it did take twice as long to put on as a watch with, well, a single buckle. But it retails for $1499, and that math doesn't come close to adding up: A stainless steel Series 2 watch with a Sport Band is $549, which means that stepping up to the Hermès is paying $950 more to get the fancier cuff and the Hermès watch faces. Well, looky here, the exact same cuff can be had on its own for $689. That just leaves the faces, based on classic Hermès watches called Clipper, Cape Cod, and Espace—but honestly, I don't think they're good-looking. I wouldn't pay $5 for one in the App Store even if I could.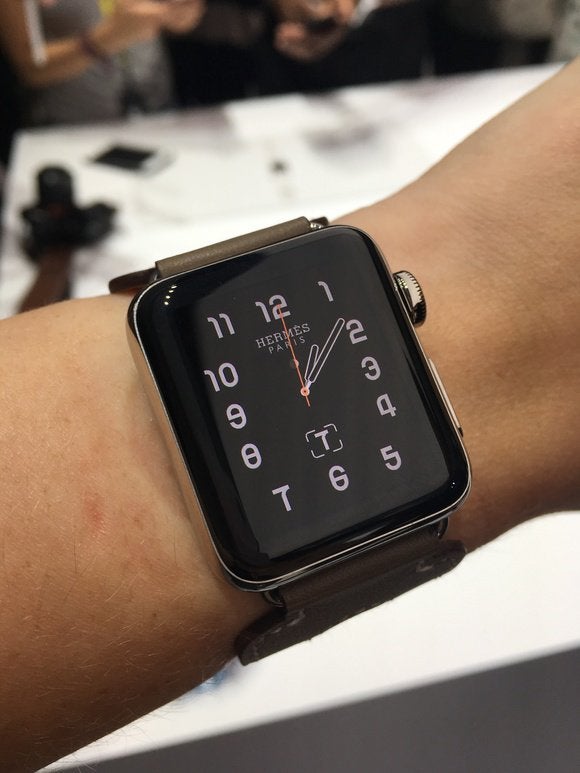 The Hermès faces just don't do it for me.
Finally, the Apple Watch Nike Plus is a aluminum Apple Watch Series 2 in space gray or silver, with a special Nike Sport Band and exclusive Nike watch face. The bands are vented all the way around and stand out thanks to Nike's eye-catching neon-yellow "Volt" color. (Plainer black/gray and silver/white colorways are available too, but if you're gonna go Nike, go neon, I say.)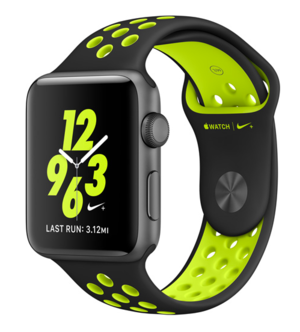 Apple Watch Nike Plus, neon yellow optional.
Aimed at runners, the Nike watch face will even nudge you to pound the pavement more often, by reminding you how long it's been since you last ran, how nice the weather is, or how hard your friends are smoking you on the leaderboards. Keeping in mind that any Apple Watch running watchOS 3 will let you share Activity rings for a little friendly competition, but Nike's implementation seems like a lot of fun. And the prices are the same as the rest of the aluminum Series 2 models, so whether you go Nike or not is simply a personal preference.
Bottom line
I'm eager to test the GPS and lap-counting Swim workouts in the new Apple Watch Series 2, once they ship, and see how long the battery lasts compared to my trusty first-gen Apple Watch. Until then, I think the ceramic watch is the best looking if you're willing to shell out for it, the Hermès Edition isn't worth the money (but the à la carte bands might be), and the aluminum Series 2 watches continue to be a pretty good deal.