Apple's 10 biggest wins, fails, and WTF moments of 2016
Apple has been doomed for decades, if the steady stream of headlines about the company, its stock price, and its product lineup are to be believed.
The good news: They're pretty awesome.
Second-gen Apple Watch
The AirPods may have shipped months after they were scheduled to, but the overhauled Apple Watch appeared right on time. Apple released two versions at different price points, both with upgraded processors that made native apps run much faster (a big sticking point with the first-gen watch).
The Series 2 impressed us with GPS, a brighter display, and its new water-resistance, perfect for swim-tracking. If you don't need all of those features, the Series 1 is just as powerful, but cheaper. Some say the Series 2 is what the first-gen watch should've been, but Apple's intensified focus on health and fitness is a natural progression.
Apple vs. FBI
In February 2016, Apple faced one of its greatest challenges ever: pressure from the federal government to unlock a terror suspect's iPhone. The iPhone at the center of the legal firestorm was a 5c model locked with a passcode and set to destroy all of its data after 10 wrong passcode unlock attempts. So the FBI asked Apple—then tried to legally compel Apple—to write software that would allow the government to bypass the iPhone's security mechanisms. Apple refused.
The ensuing weeks-long legal battle put Apple at the center of a debate about encryption, privacy, and what tech companies are obligated to do for their users and for the authorities. Apple argued that any software it created for the so-called "good guys" would eventually end up in the wrong hands.
The FBI ended up finding another way into the iPhone and dropped their case against Apple.
iPhone sales start slipping
Apple reported its first quarterly revenue decline in 13 years in the second quarter of 2016 because of sliding iPhone sales, a trend that continued as the year progressed.
This year, the company reported its first year-over-year revenue decline since 2001, down from $233.7 billion in 2015 to $215.6 billion. For comparison, Microsoft's revenue in the 2016 fiscal year slipped from $93.6 billion to $85.3 billion year-over-year.
Can the iPhone 7 Plus's insanely great camera, the MacBook Pro's Touch Bar, or Apple's laser focus on services reverse the downward revenue trend in 2017? Apple sure hopes so.
MacBook Pro finally gets a refresh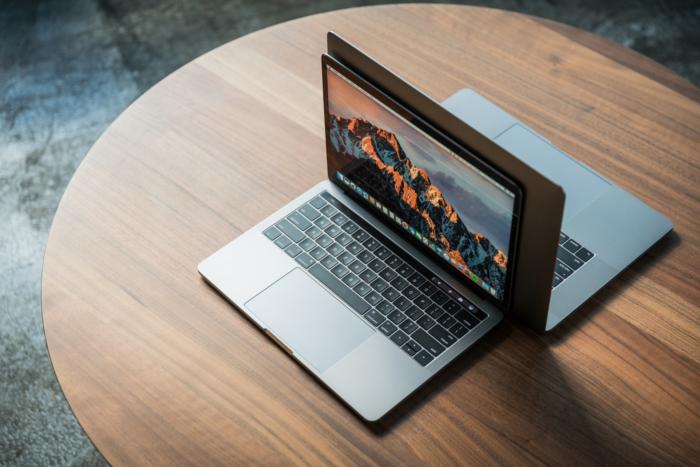 Apple finally gave its professional-grade MacBooks a refresh after four years of minor tweaks, and it sure was a big change. The company replaced the keyboard's function keys with a contextually aware OLED touchscreen strip that changes according to the app you're using. Apple also went all-in with USB-C ports.
Previous Page 1 2 3 4 Next Page