Apple's MacBook Pro price hikes bolster iPad Pro-as-PC argument
Add push into enterprise, where prices matter less, and increases make sense, say analysts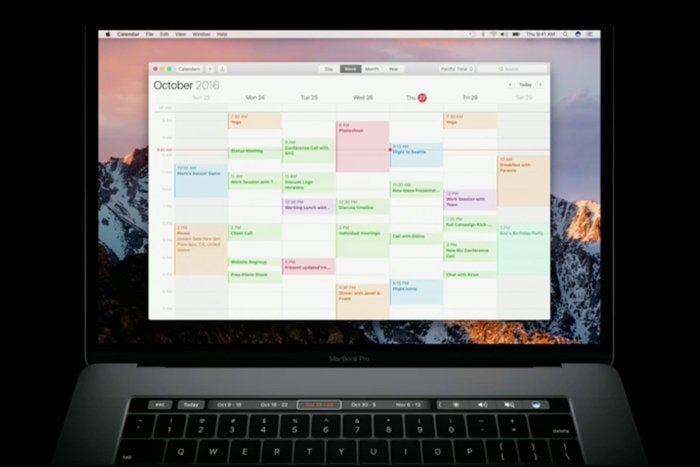 Apple's dramatic price increase for its top-of-the-line MacBook Pro notebooks was aligned with the company's recent contention that the iPad Pro, when equipped with a keyboard, was a suitable substitute for a personal computer, analysts argued today.
"Normally they keep the price the same, but it's not just a refresh. They're trying to find a different place in the market for the MacBook Pro," said Carolina Milanesi of Creative Strategies.
That "different place," Milanesi continued, was at an even higher price point to portray the system as an even more premium personal computer than the MacBook Pro was before the hike.
Why? Simple, said Milanesi. Apple has made the case that the iPad Pro, whether the 9.7-in. tablet or its larger 12.9-in. sibling, is a more-than-adequate replacement for a personal computer for some buyers.
Apple has been touting the iPad Pro "as people's next PC," said Milanesi. "You have to have a continuation of price points," she added. And the new prices of the MacBook Pro are at the far right of what she called "one big line" of price points.
Price points for Apple's portable computing devices after the likely end to the MacBook Air and the elimination of older MacBook Pro models. (Data: Apple.)
The MacBook Pro increases were both large and unlike Apple, which historically has kept prices stable when revamping models, and sometimes -- most recently in early 2013 -- lowered prices during tough times.
Apple did the opposite yesterday. In the face of a four-quarter Mac sales downturn, the Cupertino, Calif. company priced the 13-in. MacBook Pro with the Touch Bar at $1,799, a $500 jump and a 39% increase over the same-sized predecessor. The larger 15-in. MacBook Pro with the Touch Bar was priced starting at $2,399, $400 (and 20%) higher than its forerunner.
Even the 13-in. MacBook Pro sans Touch Bar was, at $1,499, $200 or 15% higher than the prior 13-in. MacBook Pro, which Apple retained, at least for now, in its catalog. (Apple also kept the $1,999 15-in. model.)
Those prices, as increases, would be unprecedented for Apple. But Milanesi argued that they should be seen not as increases in existing products -- notebook name plates notwithstanding -- but as initial prices for a new product. "Apple is repositioning the product, reinventing the [MacBook Pro]," Milanesi said.
By pushing up prices for the MacBook Pro -- as well as dumping the $899 11-in. MacBook Air and the aged $1,099 non-Retina 13-in. MacBook Pro -- Apple created more space at the lower range, opened up the middle segment of the line and debuted a more expensive, and likely more margin-friendly, top end.