Astell&Kern AK Jr review: This pocket-sized high-res digital audio player delivers great sound, but slow performance
Small, light, and priced right (but it's also dog slow).
It's easy to transfer songs to this player: Plug it into your computer and it appears as a hard drive. Copy over the music you want it to play and you're done. The player will need to index the new files before you'll be able to play them, a task that can be performed manually or automatically.
It's a USB audio DAC, too
Few computers are outfitted with low-noise, high-quality audio components. In fact, the audio outputs in most computers stink. Plug the the AK Jr. into one of your PC's USB ports, and you can bypass all that noisy circuitry, keep the audio signal in the digital domain, and use the AK Jr's DAC, instead. Plug in a pair of headphones or powered speakers and you have an excellent audio system.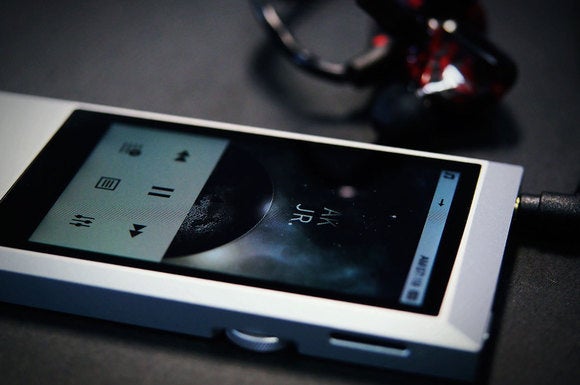 The Astell&Kern can fuction as a high-res audio player and also as a USB DAC for your computer. Credit: Astell&Kern
Mac users take note: The default audio output on a Mac is only 16-bit resolution at a sampling rate of 44.1kHz. Play a file encoded in higher resolution and it will be down-sampled to 16/44.1. If you want to play high-res audio files bit for bit on your Mac, you'll need to change the sampling rate manually in the Audio MIDI setup, located in your Utilities folder; alternatively, you can use a program like Bitperfect with iTunes or JRiver Media Player to change the sampling rate automatically.
Listening tests
I found the AK Jr to be an enjoyable high-res player. At this price point, I found little fault with its sound—it brought out audible benefits of well-recorded high-res music files, especially when compared to the same tracks encoded in AAC on iTunes.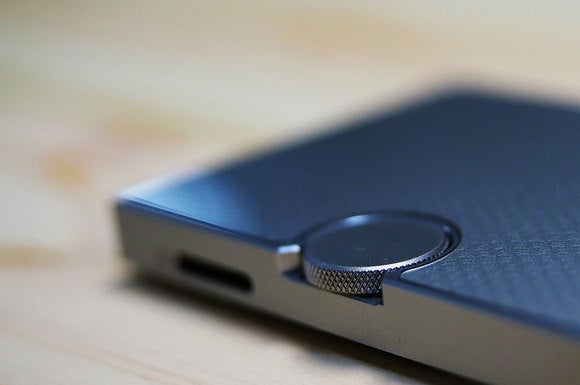 The Astell&Kern Jr has a discrete volume-control wheel on itsright side. Credit: Astell&Kern
I couldn't resist the temptation indulge in some some classic Pink Floyd with the AK Jr and my B&W P7 headphones. The alarm clock assault on Pink Floyd's "Time" from the DSD version of Dark Side of the Moon was rendered with superb detail and solid placement in space. While I've listened to Floyd's Wish You Were Here for decades, there were times when I felt as though I was hearing details and layers in the song's mix for the very first time.
This was also true with Michael Jackson's Thriller. I've never considered myself a Michael Jackson fan, but I was entranced by the complex musical textures and layers I could hone in on in song after song through the B&W P7s. On the title track, instruments were finely outlined with excellent separation, placed solidly in space and time. And what about Eddie Van Halen's iconic guitar riffs on "Beat It"? They were simply an occasion to close my eyes and get lost in the music.
Previous Page 1 2 3 4 Next Page