Astell&Kern AK Jr review: This pocket-sized high-res digital audio player delivers great sound, but slow performance
Small, light, and priced right (but it's also dog slow).
I played the DSD version of Steely Dan's classic album, Gaucho and compared it to an AAC-encoded iTunes version of the album that I purchased for comparison. I personally find AAC to be an efficient lossy codec. I'll take it over high-bitrate MP3 anytime. Comparing the DSD and AAC versions, however, I found the DSD tracks to possess noticeably better dynamics, a cleaner midrange, and a more engaging presentation overall. On the DSD version of "Time Out of Mind," for example, the cymbals had more sizzle and drums had more life and punch when compared to the AAC-encoded version. Those characterizations held true for just about every track on the album.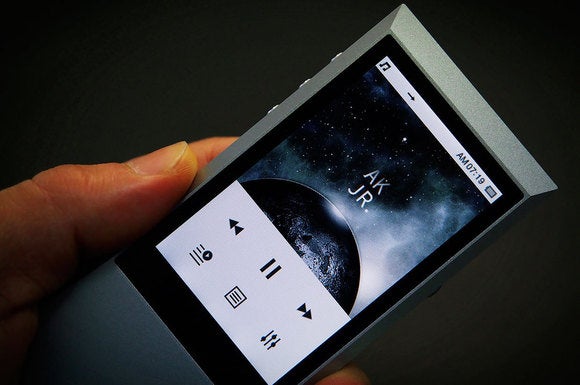 Aside from a slow user interface and sharp bottom edges, we couldn't find much else to criticize the AK Jr for. Credit: Astell&Kern
I played a host of other ALAC, FLAC, and DSD files largely without issue. Overall I found the Jr's sonic signature to be very well balanced top to bottom, though it lacked that ever-so-subtle warmth and smoothness I found so appealing with the physically larger and significantly more expensive Questyle QP1R.
The bottom line:
A firmware update can't come soon enough if it will improve the AK Jr's sluggish responsiveness. Once that issue is addressed, this player will be an even better value proposition than it already is. That being said, if you are looking to dip your toe into the benefits of high-res music, value portability, and don't want to spend an arm and a leg on an digital audio player, the AK Jr warrants a serious audition. Pair it with a good pair of headphones and I'm sure you won't be disappointed.
Previous Page 1 2 3 4