Cat S60 Review: Batman called and wants his phone back
A rugged phone designed for someone who puts durability ahead of performance.
The right side of phone is where you'll find the volume keys. On the back of the phone is a spring loaded door, where the SIM card and microSD card slots are housed.
Plain Jane software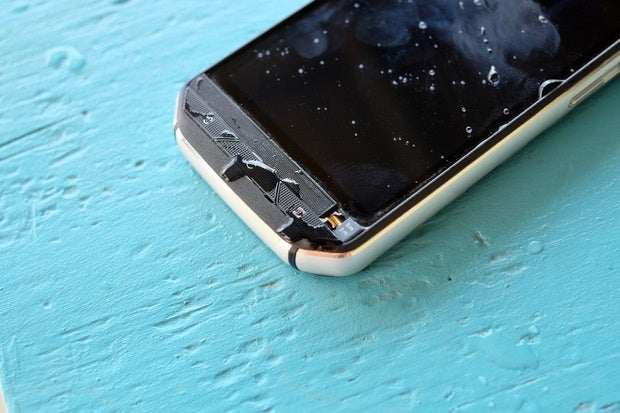 If you're going to go scuba diving with the S60, you'll first need to flip two switches on the front of the phone to better seal the speakers for the added depth.
The Cat S60 ships with Android 6.0.1, and is left more or less free of any real customizations or unnecessary pre-installed apps. Outside of a few Cat and Flir-specific apps, this unlocked device is free of any bloatware.
Overall performance isn't the fastest I've tested, but that's expected thanks to Qualcomm's Snapdragon 617 processor. Each Cat S60 comes with 32 GB of storage, 3 GB of memory, and a huge 3,800 milliamp-hour battery.
I was able to squeeze nearly two days of use out of the S60's battery, which is a rare occurrence. The stellar battery life is a combination of processor, battery size and the smallish 4.7-inch 720p display not requiring a ton of power.
I can see in the dark, can you?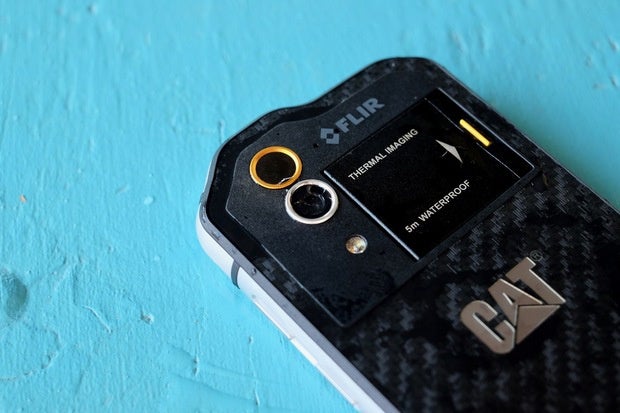 A built-in Flir camera uses infrared to help you see hotspots, even in the dark.
Forgoing the Cat S60's ability to survive under five meters of water for an hour, or a 1.8 meter drop onto concrete, the headlining feature of the S60 is its Flir camera. For those unfamiliar, this camera captures light in the infrared spectrum, so it can detect the temperatures of objects around you. It's the same tech police helicopters use to find bad guys at night. The company sells a snap-on camera for Android phones and iPhones that costs a whopping $250. The Cat S60 has it built-in.
A Flir camera app is preinstalled on the S60, and works in a similar way to the stock camera app. After opening the Flir app, you wait a second for the camera to start up, and then your surroundings are put on display in a fascinating mixture of blue, green, red, orange, and white colors. Each one represents a hot or cold temperature, with a chart of the temperature range to the right side of the display.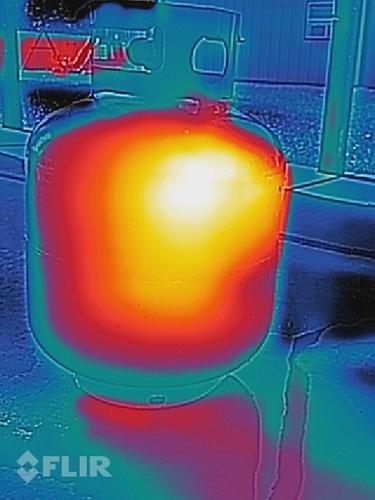 With the Flir camera, you can do things like check on how much gas is left in your propane tank.
For someone like me, who sits in front of a computer 10 hours a day, having access to a Flir camera is more novelty than practical. But it completely makes sense for jobs like an exterminator, who is trying to look for a rodent in an attic, or a plumber who is looking for the source of a water leak.