Despite risk, 1,000 in tech pledge not to help Trump's data efforts
Action could put some employees in jeopardy of losing their jobs, particularly those with a security clearance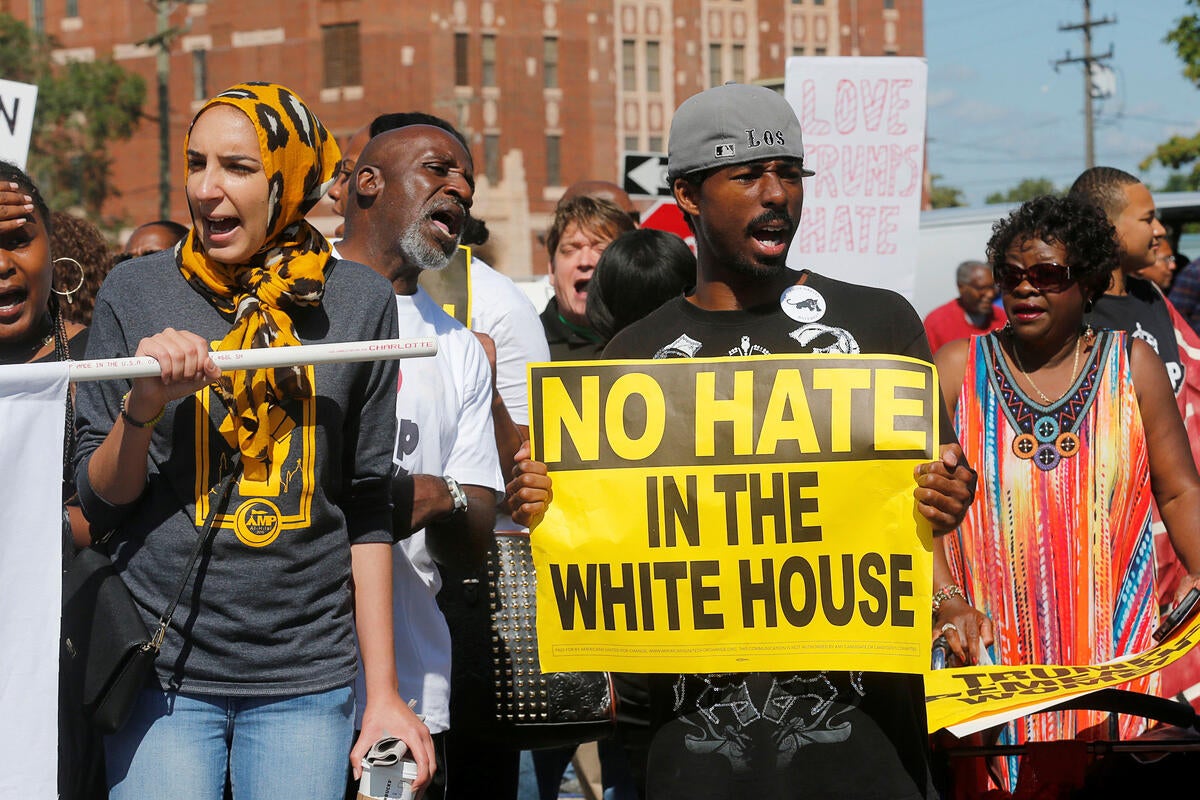 As President-elect Donald Trump met with high-tech business leaders in New York on Wednesday, some of their employees were affirming, in tweets, a decision to join the resistance.
The Neveragain.tech pledge passed more than 1,000 signatures, it announced late Wednesday, hours after Trump had wrapped up his meeting with a dozen tech executives. Participating in the pledge means agreeing not to help the government create a database that can be used to target people based on race or religion or "facilitate mass deportations."
In tweets, many praised the pledge signers for their courage. The signers may be putting their jobs at risk, especially if they work in a role that requires a government security clearance.
The tech industry is fully embedded in federal civilian and defense agencies. Employees from large tech firms represented on the Neveragain list include people who say they are employed by Google, Amazon, Microsoft, Cisco, Oracle, IBM and Salesforce -- companies that also provide services to the government. These were some of the same comapnies whose executives met with Trump.
Amazon, for instance, won a $600 million contract several years ago to build a cloud service for the CIA. Google provides email services for the Department of Interior under a $35 million contract. Hewlett-Packard, IBM, Microsoft and Cisco are among the top 100 federal contractors compiled by Washington Technology.
Tech employees who work on federal projects associated with defense or homeland security may have security clearances. The government has a lot of discretion about who gets or retains a security clearance, said attorneys who work at advising people on clearance issues.
Kel McClanahan, an attorney specializing in national security law at National Security Counselors in Washington, said he admires the tech workers for their stand, but says this as well: "I admired the students who stood in front of the tank at Tiananmen Square, but they took a huge risk."
The standard for issuing a security clearance is this: "It must be in the best interest of the United States for you to have a clearance," said McClanahan. One of the guidelines for receiving and keeping clearance is "personal conduct."
"I could see an agency, especially an agency in the throes of nationalist fervor, revoking a security clearance because signing a petition on what you will or won't work on does not demonstrate good conduct," said McClanahan.
"If you feel strongly about it, do it," said McClanahan, about the petition. "It is your right under the Constitution. However, be prepared to face any repercussions."
"It's true that signing this pledge puts the person signing it at risk of losing jobs or a clearance," said Valerie Aurora, one of the Neveragain organizers. She's also founder of Frame Shift Consulting, a consultancy focusing on diversity and inclusion in the tech industry. She was formerly a software engineer at IBM and Intel.