Dish expands Hopper's reach beyond your living room
Dish Network moves beyond its traditional channel guide to app-based program selection via its Hopper DVR.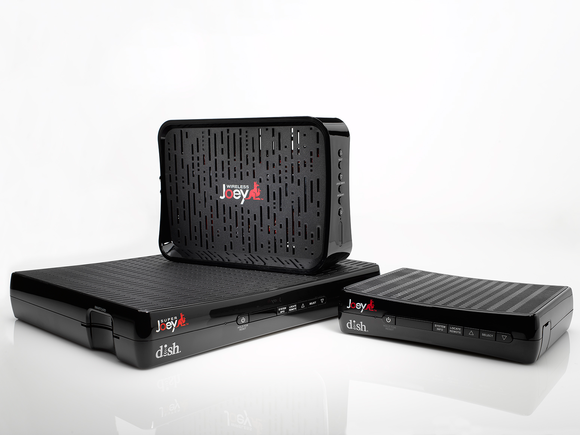 Your living room appears to be the next battlefront where companies will fight for your hearts, minds, and eyeballs. And Dish Network is gearing up to capture its share.
At CES, the satellite TV company announced a slew of add-ons to its Hopper digital video recorder aimed at letting you watch shows throughout your home, on the go, or using devices made by other manufacturers. If the multichannel universe has made your DVR recording schedule more crowded than the CES showfloor, Dish has you covered there too, with an additional set-top box that expands the Hopper's recording power.
It's all part of what Dish CEO Joe Clayton billed as "part three of our Dish transformation" as the company looks to expand its reach beyond your TV set. Rather than view Hopper as a mere set-top box, the company sees its product as the centerpiece you'll connect to with other devices, be it TVs, gaming consoles, or mobile gear when you're looking to be entertained.
"It's the digital entertainment hub of your home," Dave Shull, Dish's executive vice president and chief commercial officer told reports at Monday's press event.
Take the focal point of Monday's briefing--a set-top add-on called the Super Joey that brings two more network tuners to the three tuners that already come with Dish's Hopper. That's an improvement over the original Joey add-on, which merely let you watch what the Hopper had already recorded. Dish says that a Super Joey paired with a Hopper lets you record up to eight shows at once--an unfathomable number to me, but probably a welcome addition in extended households where parents and kids have very different ideas of what constitutes entertainment.
Another addition to the Joey lineup, Wireless Joey, opens up installation options for Hopper add-ons. Combining an access point and a set-top box, the Wireless Joey offering lets you stream content to your home where you don't have--or want--cables.
Wireless Joey uses its own 802.11ac Wi-Fi network to beam content from a Hopper. That prevents the wireless stream from interfering with other wireless devices you may have in your house, Dish executives said.
Dish also wants to reach other devices, striking deals with Sony and LG to get Joey apps on products from those companies. Both Sony's PlayStation 4 and PlayStation 3 will get what Dish calls a Virtual Joey, an app that mimics the experience you'd get on a hardware-based Joey. The partnership marks a big opportunity for Dish, Shull says, making the company's services potentially available to 80 million or so PlayStation consoles. Smart TVs from LG will also get a Virtual Joey app.