Everything you need to know about wireless charging
No smart home would be complete without wireless chargers to keep the batteries your smart devices topped off. We'll help you choose the right standard.
Check your smartphone's or tablet's user manual or spec sheet to determine if it supports wireless charging natively (you might not find any markings on the device itself that reveals this information). If it doesn't, you might be able to put it in a case that adds that feature. Or you could buy a Powermat Ring, which would enable you to charge your device with a Powermat pad at home, and at many Starbucks locations when you're on the road. The Ring is a donut-shaped dongle that plugs into your device's charging port (there are micro-USB, Lightning versions for the iPhone 5/6, and the older iPhone 4).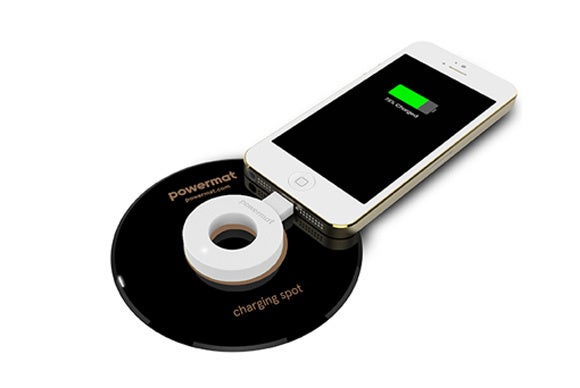 There are versions of the Powermat Ring for most modern smartphones. This photo shows one of the limitations of inductive wireless charging: The charging elements must be lined up with some precision.
Finding the right fit
Things are a little more complicated if you have an iPhone or iPad, since Apple's products don't support wireless charging at all—at least not natively. This could change with the iPhone 7 (or whatever Apple decides to call it), as Apple could embrace Qi, one of the AirFuel standards, or both. It's also conceivable that Apple could create a proprietary standard all its own. It wouldn't be the first time—look at the Lightning connector that's unique to Apple devices.
Here again, Apple users could wrap their device in a case that does support wireless charging. You'll find a number of wireless charging cases that come with matching wireless charging pads. Just make sure the one you choose has the appropriate charging connector for your device. Touch Charge, for instance has a case with a Lightning connector and an embedded Qi charging pad. So if you already have a Qi charger, or if you decide to buy one, you'd be able to power up your iPhone while it's in this case.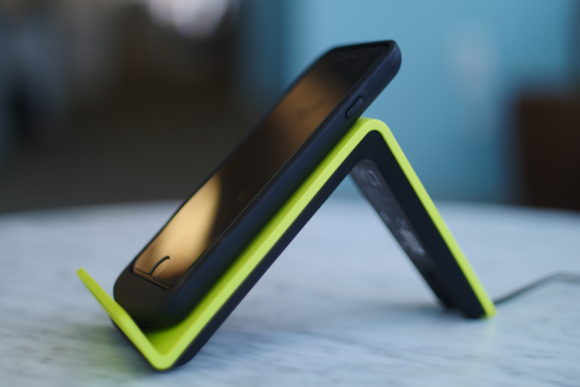 Third-party chargers and cases can make an iPhone wireless-charger friendly.
A faster future awaits
In the near term, expect the major Android smartphone makers to support both Qi and PMA/AirFuel Inductive. Samsung already does with its Galaxy S6 and S7 series phones. Samsung also has a Fast Charge pad that the company says can charge Qi devices 1.5 times faster compared to a stock Qi charger.
LG is working on an even faster Qi charger that will provide 15 watts of power, compared to just 5 watts for today's tech. LG promises it will be backward compatible.
Indeed, speed is one of wireless charging's biggest pain points. It's super convenient, but it's relatively slow. If I need to charge my Galaxy S7 Edge quickly, I'll root through my bag to find my fast-charging cable and adapter. Today's wireless charging solutions just don't cut it when you're in a hurry.