Forget television: The revolution will be live-streamed
How better smartphone cameras, faster mobile broadband, and the rise of streaming apps turned live video into the next big social media wave.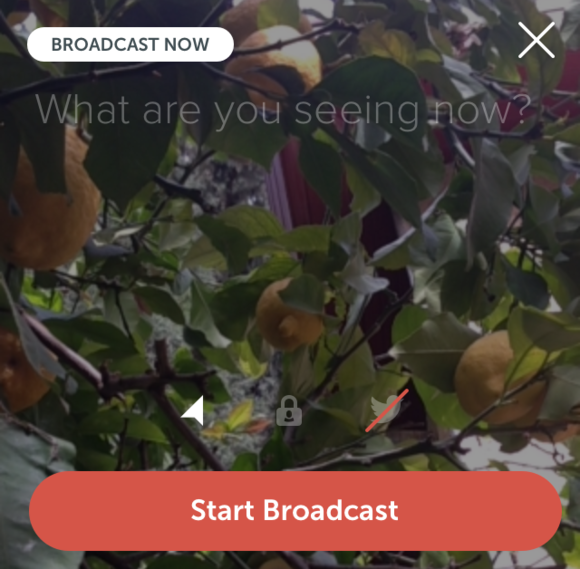 Less than five months ago, Amanda Oleander was another 25-year-old in Los Angeles trying to make it as an artist. She was new to the city and striking out on her own after a stint as an illustrator for the E! television network. Then Oleander signed up for Periscope, Twitter's live-streaming video app.
Oleander's friend told her about Periscope the day it launched back in March, and she decided to give it a shot the next day. Her idea was to broadcast tours of L.A. to people who wanted a peek at what life is like in Hollywood. But when she started broadcasting her painting sessions between city tours, she realized people were really into it—more than 13,000 people have tuned in to watch her paint, like she's a 21st century Bob Ross. She's racked up nearly 340,000 followers and more than 36 million hearts (though those totals grow exponentially every hour), and unlike other social media stars, Oleander didn't bring her following from another platform over to Periscope.
"I didn't have any followers anywhere," she told Macworld. "I think it was the painting. That's what people really, really like. People will set alarms [to watch], and some people have seen me from beginning to end."
Sometimes Oleander will broadcast herself painting up to five hours at a time.
There's an art to live-streaming. A shaky video of a person rambling into a camera doesn't cut it. Oleander found a community through her painting. Some people broadcast events, even if just from their TVs, and offer running commentary as entertainment. Facebook recently launched a live-streaming tool to its verified users, which include celebrities, athletes, and journalists—presumably people worth watching (though famous people can fall victim to the rambling live-streamed lunch talk, too). Oleander has a tripod for her phone, five stands, including a special one for her car when she broadcasts on the go, multiple selfie sticks, and a microphone to create a "great experience" for her viewers.
From Justin.tv to Twitch to Periscope
Live-streaming video isn't new, but it's finding a new audience with the rise of smartphones.
Live video platforms Ustream and Justin.tv both launched in 2007 and quickly drew users who wanted to broadcast their days to the world or stream live events like concerts. Justin.tv was later folded into Twitch.tv, the video-game streaming service acquired by Google last year for $1 billion. Ustream is still open to anyone, but is largely focused on corporate clients who use the platform to power some of their own live-streaming efforts. (Facebook is one of those corporate clients.)