Gaming on the Apple TV: Why a gamepad isn't as optional as it seems
Even some proven touch games ported from iOS aren't a comfortable fit for the Siri Remote.
There's a lot that developers will need to learn over time about designing games for the Apple TV and its primary input device, and hopefully some intelligent tweaks will make early games feel more comfortable and precise. If not, at least the next wave of games can learn from their missteps. Until either of those scenarios happens? Grab a gamepad. All of those games are immediately improved with a traditional game controller.
The Nimbus and MFi gamepads
Even with Apple's MFi (Made for iPhone/iPad/iPod) program, game controllers haven't really caught on with iPhone and iPad gamers because they're rarely necessary: Touch controls usually do the trick, and lugging around a gamepad for a portable device is annoying. But on the Apple TV, with the simple and streamlined Siri Remote coming off as a less surefire option, having a gamepad feels more and more like a necessity.
Apple hasn't released its own gamepad, which is a shame: I'd love to see the company put its own spin on the tried-and-true console controller. But SteelSeries has just released the Nimbus controller for Apple TV, and it's a great one: I've used the vast majority of MFi gamepads, and the Nimbus offers the best combination of feel, functionality, and starting price of the bunch.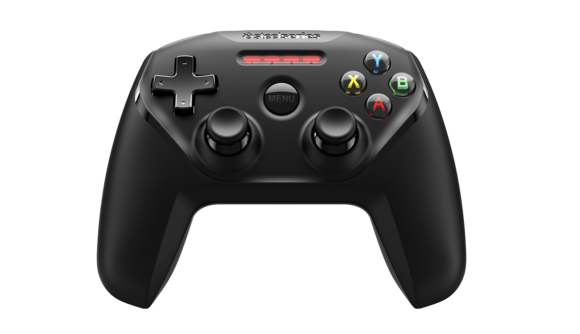 It may not be Apple-made, but the SteelSeries Nimbus is the best MFi gamepad yet, and well worth the $50 to complement your Apple TV.
It takes inspiration from Microsoft's Xbox One gamepad, albeit with symmetrical analog sticks like on PlayStation controllers. The Nimbus fits really well in your hands, the buttons and sticks are responsive, and it pairs easily over Bluetooth with the Apple TV (as well as iOS devices and Macs). The earlier SteelSeries Stratus XL felt a little more premium in build, but the Nimbus has two huge advantages: It features a built-in 40-plus hour battery with a Lightning port and starts at just $50. The Stratus XL used AA batteries and launched at $70.
The advantages over the Siri Remote are immediate and significant. Geometry Wars 3: Dimensions Evolved may be fumbly and awkward with the Siri Remote, but it's brilliant fun with dual analog sticks. Octodad: Dadliest Catch—in which you're an octopus posing as a human father—lets you play with a lot more speed and precision when using a gamepad. And while Transistor plays fine with the Siri Remote, you'll feel a lot more capable in the heat of battle with a full controller in hand.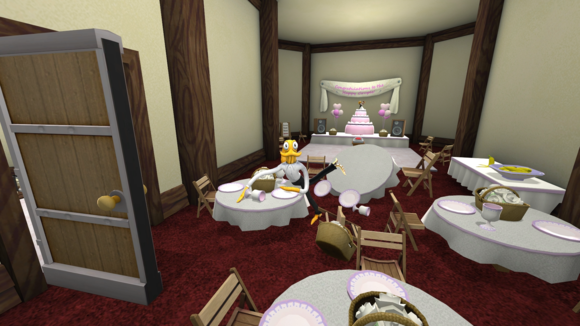 The Siri Remote makes the intentionally awkward Octodad: Dadliest Catch feel a bit clumsier. That's not necessarily a bad thing, given how hilarious the results are.
Previous Page 1 2 3 4 Next Page