Give thanks: Sony announces Playstation 4 is coming to North America on November 15
Sony confirmed the Playstation 4 release date during a press conference at the European Gamescom show today.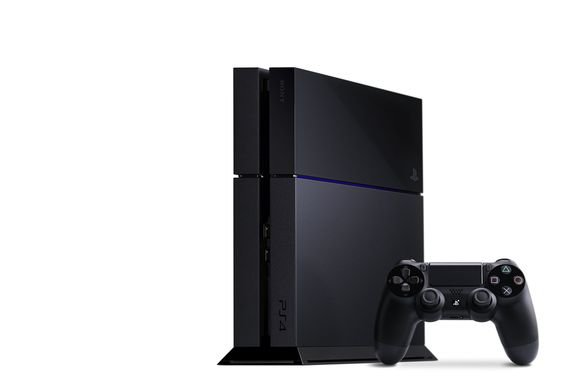 We've known that Sony was launching the Playstation 4 this holiday season, but now know exactly when it's coming: November 15 in North America and November 29 in Europe. The company announced the Playstation 4 release dates and a few interesting bits of Playstation game news during its Gamescom press conference today.
Out with the old
After showing us a quick glimpse of the PS4 user interface, Sony started its conference proper with new trailers for Gran Turismo 6, backed by a terrible opera soundtrack. While Gran Turismo is traditionally one of the titles that shows off Sony's new console hardware, GT6 is slated only for PS3 when it releases this December.
Sony also showed off some new upcoming games for the current generation. On the PS3 side, Little Big Planet Hub is a free-to-play entry to the popular user-generated content franchise, presumably coming later this year.
They also dedicated a hefty amount of time to the Vita handheld. Like, a lot of time. Perhaps the biggest announcement was a Vita price cut, down to $200. Sony also revealed that Borderlands 2 is heading to the Vita. We'll have to wait and see how the console experience scales to the handheld hardware, but if successful it's a testament to the power of the Vita.
There were also two previously unseen games for the Vita. The first, Murasaki Baby, looks like Tim Burton made a platformer: you play as a girl with a heart balloon, who has a mouth in her forehead. The other, BigFest, is some sort of game/marketing tool hybrid. Your goal in the game is to set up and manage a successful music festival. The twist—every band represented in the game is a real-world, unsigned band. Promoting games in the band will give them a better shot at making it in the real world as well.
Release the indies
To reinforce the "Sony cares about independent developers" narrative, we got a whole slew of news about our favorite small developers. Pretty much every eagerly-anticipated indie game is making its console debut on the PS4: Hotline Miami 2, Volume, Rogue Legacy, and N++ are all on the way.
The Chinese Room, developers of Dear Esther and the upcoming Amnesia: A Machine for Pigs also teased us with a short trailer for Everybody's Gone to the Rapture, with the tagline "This story begins with the end of the world."
And Sony just kept announcing new games: a new adventure-esque game from Tequila Works titled Rime, a top-down shooter with space marines called Helldivers, a new Housemarque project called Resogun that looks somewhat like a 3D version of the arcade game Defender, and a remake/reboot of the classic Psygnosis title Shadow of the Beast.