Half of citizens in large cities will voluntarily share personal data by 2019
Citizens will become increasingly aware of the value of their "life data" and be willing to proactively exchange it for "in the moment" value.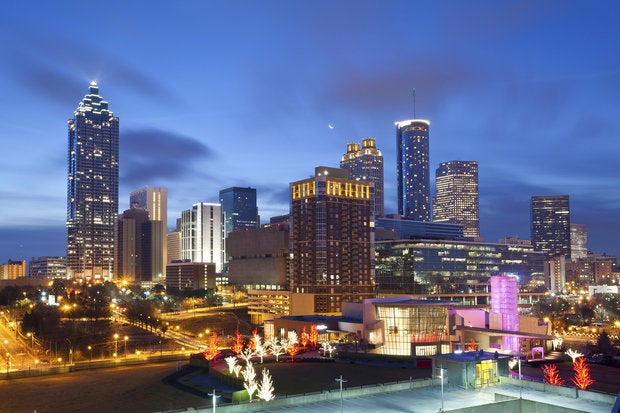 Gartner predicts that by 2019, 50 percent of citizens in million-people cities will benefit from smart city programmes by voluntarily sharing their personal data.
The volume and diversity of the data generated by citizens will continue to grow in line with the proliferation of consumer devices and the internet-of-things (IoT), Gartner said in a press statement on 15 December 2016.
Citizens will experience of the benefits of sharing data passively, through government and commercial collaboration. But as this hyperconnectivity picks up pace, they will become more aware of the value of their "life data" and be willing to proactively exchange it for "in the moment" value.
As citizens are increasingly turning to conversational platforms, like virtual personal assistants and messaging bots, over traditional apps and websites, governments are adapting to this change.
For example, the Utah Department of Public Safety provides a practice examination for its driver's license via Amazon Echo. Singapore is also collaborating with Microsoft on its "conversation as a platform" initiative to develop chatbots around a number of public services.
One consequence of this is that the volume of machine-readable data generated on how citizens interact with the government and their city is rapidly growing. This creates a huge opportunity to develop open data portals that can increase efficiency, improve citizen experience, drive innovation, and generate revenue for government organisations.
Gartner also predicts that by 2020, 20 percent of all local government organisations will generate revenue from value-added open data through data marketplaces.
The key to monetisation will be automating and extending the user experience to allow citizens and businesses to discover and prepare data. They would also be able to find patterns and share them within their community or organisation.
"Users will have a number of options to 'pay' for data access depending on the use case," said Bettina Tratz-Ryan, Research Vice President at Gartner. "A normal citizen may simply participate via data democracy and have free access in return for providing their own data, whereas commercial use may require sharing revenue with the data owner, or buying a license to access to an enriched data source."