Health insurer dedicates IT group to work with Digital Experience team
Collaborative effort speeds digital innovation at HealthNow New York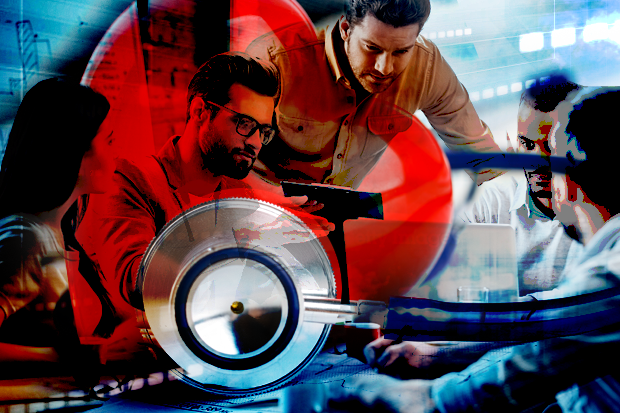 Sean Radlich is Manager of Digital Experience at HealthNow New York, one of the leading health insurance companies in upstate New York servicing about a million members. Headquartered in Buffalo, NY, the company operates BlueCross BlueShield of Western New York (Buffalo), BlueShield of Northeastern New York (Albany), Health Now Brokerage Concepts (Blue Bell, PA) and Health Now Administrative Services (across the Northeast US and California). Network World Editor in Chief John Dix recently spoke with Radlich about the organization's digital initiatives and how his team works with IT.
There is a lot of talk about digital transformation. Tell us what digital means to your organization.
We don't specifically call it a transformation. The Digital Experience department I manage is about five years old, but it has become more of a focus in the last few years as the areas of healthcare and consumerism have come together. When we talk about transforming healthcare one of the things we're focused on is making our systems and processes more self-service because that's what members now expect. They see it in every other aspect of their lives and we're trying to deliver that in our healthcare offerings.
We all know that innovations usually have some sort of digital or technological aspect to them. The team was set up to help coordinate between all of the areas of business instead of having these disparate digital efforts happening on their own. This is a hub and spoke model, where the digital experience team helps each area of the business within the company.
So what you folks create gets pushed out to all the different organizations?
Yes. We'll create different branding for each of our entities, different messaging depending on the market constituent. But it's not only member communication. We have to deal with the digital communications for our providers, brokers and the group benefit administrators that work for our clients, so there are a lot of different constituents we message to.
Where do you report into the organization? What group are you in?
We actually report through sales and marketing. But we have an area of IT devoted to supporting our digital and mobile initiatives. It is more of a dotted line relationship, but it's one of the advantages we have and it makes us very nimble. I haven't seen many companies where there is a specific area of IT carved out to focus on digital and mobile.
How big is that IT group and what types of folks are in it?
We carved out about 18-20 people and devoted them to the digital and mobile experience. Folks on that team range from web designers to developers, but there are a plethora of people that can help us. Digital moves so fast that if we had to go through traditional IT channels it would take a lot longer to get projects off the ground. But we can go from ideation to launch in a very, very short period because we work so closely together.