8 of the 10 most innovative IT firms globally are from Asia
Asia leads innovation in other sectors too, according to Clarivate Analytics' 2017 State of Innovation report.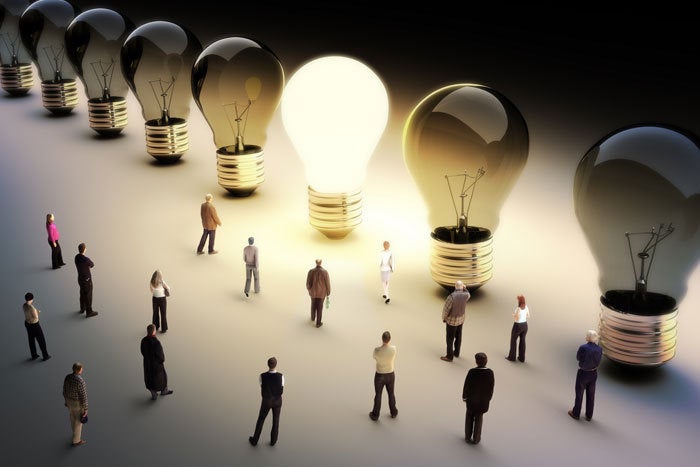 Credit: ThinkStock
Asia's most innovative companies are leading the world in 12 industry sectors, according to the findings from the 2017 State of Innovation report by Clarivate Analytics.
Companies and academic institutes from Asia continue to dominate many sectors either globally or in Asia.
Innovation driven by the life sciences (biotech, pharmaceutical) and few high tech (aerospace, semiconductors, IT) industries outperformed the overall growth rate of 8 percent for 2016.
Food, beverage and tobacco recorded the highest rise at 39 percent. Meanwhile, the IT and aerospace sectors recorded double-digit growth at 15 percent and 13 percent respectively.
Globally, 8 of the top 10 organisations in the IT sector are from Asia with the majority from China (4) and others from South Korea (2) and Japan (2).
Global semiconductor innovation
Six of the top 10 slots in global semiconductor innovation have gone to Asian organisations including Shenzhen China, TSMC from Taiwan, Japan's Toshiba and SK Hynix from South Korea.
The semiconductor materials and processes subsector is led by Samsung, with 26 percent more inventions than the next most prolific innovator, Taiwan Semiconductor Manufacturing.
Japan is the ruler in Asia with four of the top 10 places in this subsector, followed by South Korea, China and Taiwan.
Asia's dominance in the top 10 of global telecom innovators is less than in semiconductors, with only 6 of the top 10. These include ZTE, Huawei, SGCC, Oppo, Samsung and LG.
Findings of the report indicate that focus on data transmission is driven by the rise of big data and the Internet of Things (IoT), which has led to growth in the volumes of bits and bytes that are being created and transmitted all across the world.