House of Cards returns, and 6 other streaming originals hope to topple it
Amazon and Hulu are still searching for their own House of Cards—but do any of their efforts have the sizzle of Netflix's magnum opus?
Pilot free for everyone on Amazon Instant Video.Watch it if you like:The Shield, Person of Interest, NCIS: Los Angeles
Transparent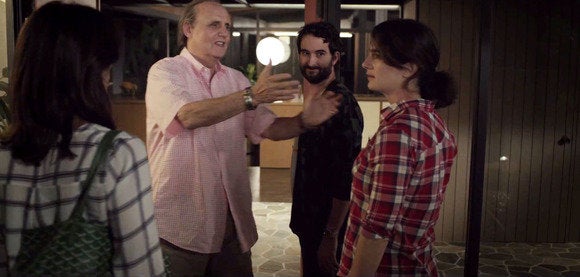 Of all of Amazon's five pilots aimed at adult viewers, this is the most adult--and the one I'd vote for. Written and directed by Jill Soloway, Transparent stars the equally amazing Jeffrey Tambor and Judith Light as the divorced parents of three grown-up children in Los Angeles. The siblings each have their own baggage and love getting a rise out of each other, and their dad has a big secret to tell them, but can't quite make himself do it.
Sometimes pilots are all exposition, but this one reveals tantalizing glimpses of each character's mysteries and insecurities while keeping the action moving, peppered with silly conversations about Jim Croce's nose and how the word "pupusa" sounds dirty if you say it slowly. There's a lot of skin in this one, too--it really feels like an HBO or Showtime show landed on Amazon. I hope we get more episodes, because it could be Amazon's answer to House of Cards.
Pilot free for everyone on Amazon Instant Video.Watch it if you like:Six Feet Under, Parenthood, The United States of Tara
Behind the Mask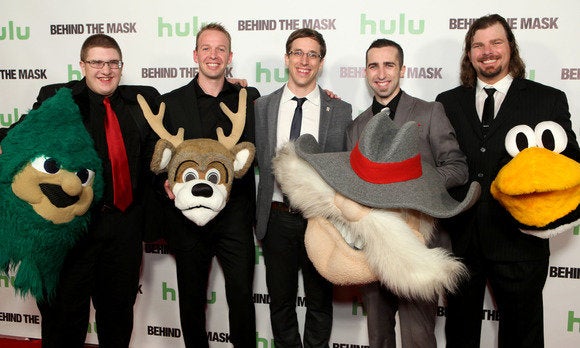 Mascots are awesome, and Hulu Plus's original documentary series is too. Behind the Mask follows a geeky high school mascot (Lebanon High's Rooty the Cedar), college (UNLV's Hey Reb), minor league hockey (Tux, of the Wilkes-Barre/Scranton Penguins), and pro basketball (Bango of the Milwaukee Bucks). Getting behind the scene with these dedicated performers is fascinating and touching all at once.
In one episode, Tux goes to an away game, against the Penguins' archrival, in such a hostile venue that he's assigned a bodyguard. ("Someone called me a flightless bird, which...OK. I can fly. I've flown in an airplane before.") Bango dresses up in a giant air-filled suit to scare people for a video to show on the scoreboard. ("The bigger the reaction, the better. It's a win if you get a kid who cries. Sounds terrible, but...") First-generation college student Hey Rev goes all out to entertain 7,000 elementary school students, until he pukes backstage. ("I should have gone to sleep last night.") And Rooty has to get creative when he is called upon to support the school's bowling team. ("I'm there to make them feel just as important as the football team.") Even if you're not a sports fan, you can't help but love this cast.
Season 1 on Hulu Plus.Watch it if you like: ESPN's 30 for 30 series, An Idiot Abroad, Beyond the Glory, True Life
Previous Page 1 2 3 4 Next Page