House of Cards returns, and 6 other streaming originals hope to topple it
Amazon and Hulu are still searching for their own House of Cards—but do any of their efforts have the sizzle of Netflix's magnum opus?
Comedians in Cars Getting Coffee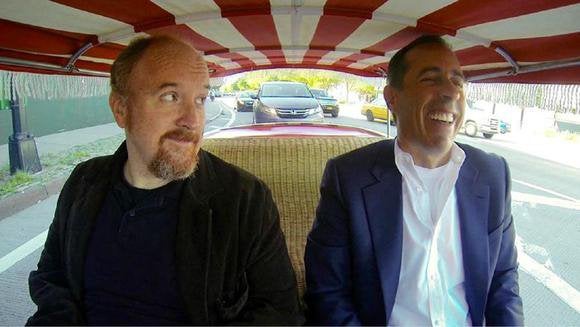 Jerry Seinfeld's project is just what it sounds like: He takes a classic car to pick up a comedian pal, and they go for coffee (and food) and talk. Season 2 was nominated for an Emmy in 2013, and the recently added third season is just as great, with guests like Tina Fey, Jay Leno, Jason Alexander, and Howard Stern. The Louis C.K. episode is especially great, because when Louis tells Jerry a particularly funny true story, it's actually animated, which had me in stitches, wishing there really was a Louis C.K. cartoon. I always wind up binge-watching at least three episodes at a time--as with cups of coffee, it's really hard to stop yourself at one.
Season 3 recently added to Crackle.Watch it if you like:Dinner for Five, Iconoclasts, Chelsea Lately, Seinfeld
Previous Page 1 2 3 4